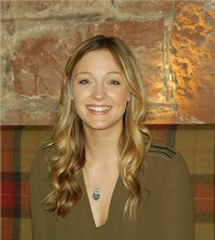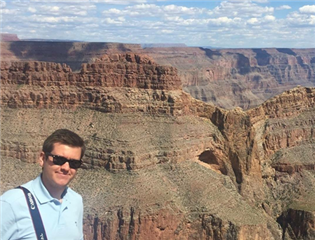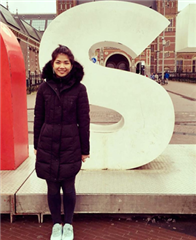 Eloise, James and I are working in different roles in the Bracknell, UK HQ and we would like to share some wise words to all graduates planning to start their career in the IT sector. All of our new graduates are fresh from University this year, so they have some useful tips they would like to enlighten you with. Just for a bit of fun we also asked our graduates which software solution they would be and why. I'm Shanna and I studied Marketing Communications at Bournemouth University which included a placement year where I worked as a Marketing Executive at an SME called Unique Secure. Now, I am the Marketing Graduate for the Northern EMEA region which includes UKI, the Nordics and Benelux countries. Eloise studied American Studies at the University of Kent and has joined the company as a graduate in Channel Sales for UK and Ireland, an exciting new role for our business. And last but not the least, James studied BSc Computing at the University of Portsmouth. Similarly to myself, James also completed an undergraduate placement year as a Helpdesk Analyst for Porshe Cars Great Britain. He is now in a graduate role as a Pre-sales Consultant, communicating with customers all over the EMEA region. We asked the graduates a couple of questions. See what they had to say.
What are your 3 top tips for anyone applying for a graduate role in the IT sector?
Shanna
It's not all about education. Get as much work experience as possible before graduating, be it a short internship or a placement year, it will really help you when you've graduated. Also start early, even a 1-week internship in first year will help with getting a placement job. It would be even better if it's in the IT industry.
Don't stress yourself out too much about getting a job straight from University. Concentrate more on getting a good grade at University and have fun and enjoy yourself. It's your last year of being a student.
Only apply to a job you want to do and where you see a future in. It's so easy to panic and apply to everything. In my case, because I had some industry experience, I had more of an idea of what I wanted to do and what I didn't want to do. I knew I wanted a role that was broad, had good prospects and in the technology sector, which is why I pursued this role here.
Eloise
My top tips would be that you should have an open mind. I thought that IT was pretty boring, but that's just because I didn't know about all of the different and varying roles within an IT company.
When applying for a role in the IT sector, make sure that you end up in a team where you click as it can make the tiresome tasks become much easier and enjoyable.
Lastly I would suggest that you look to work for a company where you know you will learn and develop. There is no point taking a role which is a dead-end. A grad job is just the beginning and it should open doors and possibilities within the industry for you to take in the future. I took the role here as I knew that there would be possibilities in the future to progress through the business and travel around the world.
James
It cannot be emphasised enough about how important it is for any graduate to check their CV as many times as possible, as spelling and grammatical errors make it look rushed.
I also feel it is critical to tailor a CV for every role applied for, no matter how tedious this can be. Even changing a sentence to refer to the job being applied for can make any reader feel that time has been spent on the application and shows the applicant yearning for the position.
After looking at CVs in the past, I have found that short snappy bullet points are a fundamental appealing aspect for any employer to see, there is nothing worse than having to read line after line of text to get a point that could be summarised in a few words.
If you were a software solution, what would you be and why?
Shanna: "I think I would be a KACE Endpoint Systems Management appliance. When it comes to organising a get together with friends, friends want to invite more friends. It can get quite complicated with our busy schedules and I find myself having to manage them to make it happen. In this case, my friends are the network-connected devices and I'm the one making the process easier for everyone involved."
Eloise: "Wow, tough question!! I would say that I am an Active Administrator. Much like the solution, at the moment I am carrying out administration tasks in my team to allow us to be more productive. This means that I take on roles which vary in their requirements but all proactively help the team with their individual jobs, much like Active Administrator helps to ensure that a company's Active Directory is working efficiently. In addition, if there are areas where I lack the certain knowledge needed, I can call in someone to help me. This is the same for Active Administrator as there are other products which provide focused assistance such as Active Administrator for Azure Active Directory is a specific product for cloud-based Active Directory."
James: "If I was a software solution, I would be the 1 Identity Manager. This is due to wanting to be an integral part of the team, as well as being easily integrated with all the fundamental parts of the business. With my role, it is essential to work together other teams, such as the Sales team, a similarity with the 1 Identity solution which offers the ability to come together with our other products."