To all you DBAs and database performance monitoring enthusiasts out there: Have you gotten your copy of the survey The Real World of the Database Administrator yet?
In my previous post, I highlighted several facts of DBA life noted in the survey, including the increasing number of platforms, responsibilities and opportunities for automation that database administrators face. In this post, I'll describe other survey findings and put them in the context of our Foglight for Oracle database performance monitoring product.
Performance problems lie in many dark corners.
Database maintenance is the DBA's weightiest responsibility, but database performance is the most important metric by which DBAs measure their accomplishments (Figure 18 on p.17 of the report).
Improving database performance can lead you to investigate users, machines, physical infrastructure, virtual infrastructure, SQL, locks and differing database platforms, to name just a few areas. Do you really need to use multiple tools to look into all those dark corners?
Foglight's Performance Analysis Toolset offers you deep insights through a single tool with a variety of features:
Multidimensional analysis shows you database performance metrics and wait events across multiple dimensions (e.g. users, programs, machines and databases).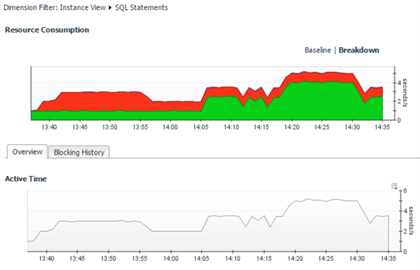 The baseline algorithm in Foglight for Oracle defines the expected behavior at different time periods, like hour in a day, a day in a week, and a week in a month.

Change tracking displays changes to schema, execution plan, Oracle configuration and OS in one consolidated chart. Use change tracking to correlate changes with the workload on the databases.

Instance-level comparisons and dimension-level comparisons let you check differences between users, SQL statements, databases and more.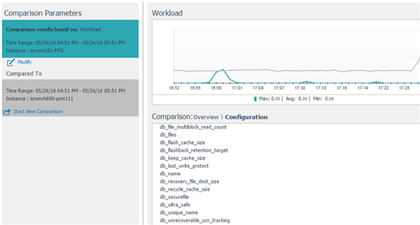 Execution Plan Analysis is a dashboard for viewing, analyzing and comparing execution plans for SQL statements.

Lock Analysis shows historical lock trees associated with a specific dimension, such as user, program or machine, or a combination of dimensions. Use it to see all the lock trees associated with a specific user running a specific program connected to a specific database at a specific time.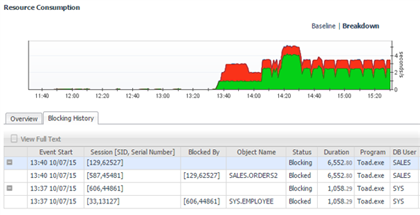 Are you paying for Oracle Enterprise Edition because you need the tools?
Almost 30 percent of survey respondents said that they use multiple database platforms to keep licensing and support costs low. They turn to less expensive products like Oracle Standard Edition or offerings from different database vendors to save money, but they sacrifice most of the best performance diagnostics tools, which are available only with licenses for Oracle Enterprise Edition with Diagnostics and Tuning packs.
When you downsize to a more affordable car, should you have to give up power windows and air conditioning? We think not. That's why Foglight for Oracle provides performance tools on par with Oracle diagnostics and fully supports all Oracle Editions.
The Real World of the Database Administrator – Get your copy
Every DBA will find something of interest in The Real World of the Database Administrator. The report is based on the answers from 300 respondents in IT in a variety of industries. See where your organization falls on the spectrum of current, DBA-related issues and learn what your fellow DBAs see on the horizon.