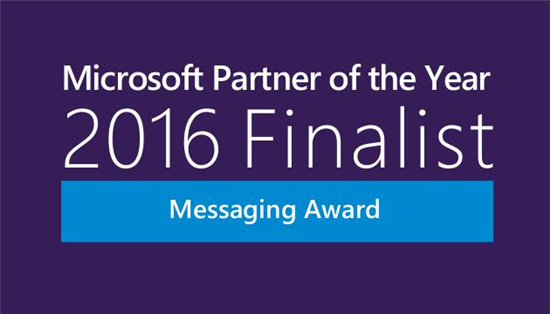 Hi there, Quest fans! Let me open this blog by saying we're absolutely thrilled that Microsoft named Quest a 2016 Messaging Partner of the Year Finalist for our ZeroIMPACT Migration solutions. It really is a tremendous honor to receive the Partner of the Year accolades, especially since we were competing with more than 2,500 entrants from 119 different countries worldwide!
Okay – that enough on the award itself. But I think it's more important for our readers to explain WHY Microsoft named Quest a 2016 Messaging Partner of the Year Finalist.
If you ask any of Quest's 100,000 customers around the world — their answers would probably be the same.
Experience. Erfahrung. Experiencia. de l'expérience.
Quest's experience with Microsoft platform migrations speaks for itself with our long track record and customer success stories like Amway. To enable effective global communications and collaboration, Amway needed to migrate its email from IBM Notes to Microsoft Office 365. With the help of Quest Professional Services and our ZeroIMPACT migration software, Amway was able to migrate its 19,000 Notes mailboxes and calendar data on time and under budget, while ensuring user productivity with seamless coexistence throughout the project. The project was so successful that management recognized the team with CIO Awards, the most prestigious honor given to Amway IT employees.
If you're more of a visual learner, we have another great example: Coca-Cola Bottling Company United:
What can you learn from these Office 365 migration stories?
Migration projects are costly, labor-intensive and fraught with risk. Working with an experienced migration partner is critical to ensuring a successful migration.
With Quest, you're working with an expert whose been delivering successful migrations for more than a decade. Consider the following:
Quest has migrated 60+ million mailboxes to Exchange and Office 365 … that's nearly double what any other migration vendor has migrated.
Quest has managed 35+ million Exchange accounts … that's nearly 5x the number of people who visit the Eiffel Tower annually.
Those are all great data points, but it's even better when you hear validation from customers directly:
So if you're embarking on a migration project, you need to work with an experienced partner like Quest. Get started today by downloading a free white paper that provides best practices for planning and executing a successful migration to Exchange 2016 and Office 365.