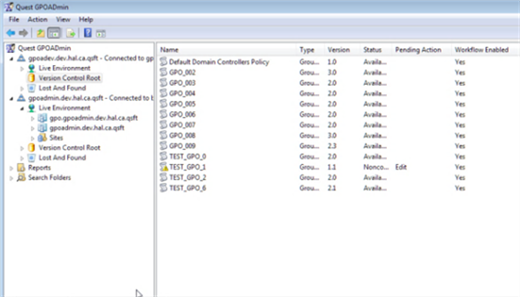 Many administrators work with GPO's every day to make user and PC management easier however, the very same feature that makes one aspect of managing Active Directory easier can become cumbersome itself. GPOADmin is the best platform for managing GPO's as its entire design is to make GPO management easier, which in turn makes Administrators jobs easier. With features such as automated version control and a fantastic Workflow approval system, you should be managing GPO's with GPOADmin.
Locking Group Policies
One if the things Active Directory administrators struggle with is protecting Group Policies from accidental modifications or even deletions however, GPOADmin has you covered. With the locking feature, administrators can easily protect GPOs and only allow selected users to unlock the policy for editing.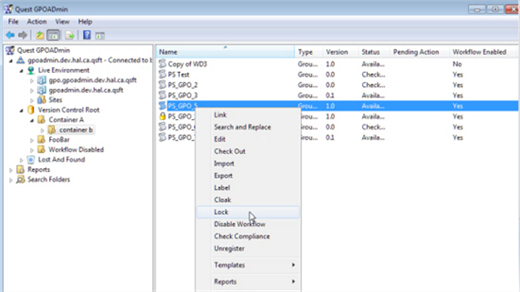 Workflow
There is no better practice in an enterprise than getting someone to double check your work before a change is implemented and that is exactly what a workflow solution provides. With the built in yet flexible workflow engine in GPOADmin administrators can tailor Group Policy changes to fit your internal procedures.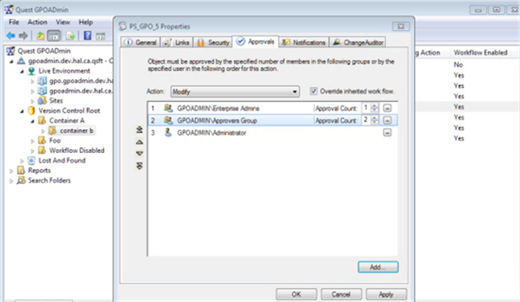 Automated Policy Rollback
Every Group Policy that is modified is automatically versioned and backed up therefore allowing administrators to easily rollback in the event the change had undesired effects. While there are other solutions on the market that do this, none of them handles modifications made outside of the console except for GPOADmin. Even if a Group Policy is modified outside of the tool, GPOADmin will still detect the change and create a version putting the administrator in a position to roll it back.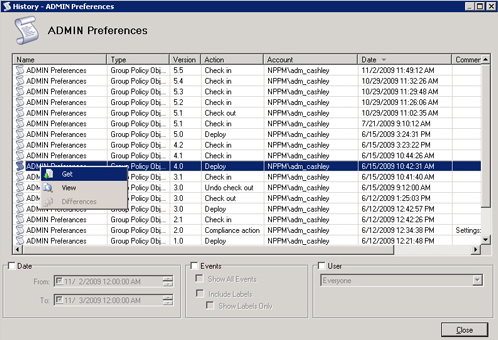 Multi-Forest Support
Many organizations use multiple Active Directory forests to manage their enterprise and often it is difficult to find solutions that can support these scenarios. GPOADmin is been built to support multi-forest scenarios including the ability to compare Group Policies from different forest.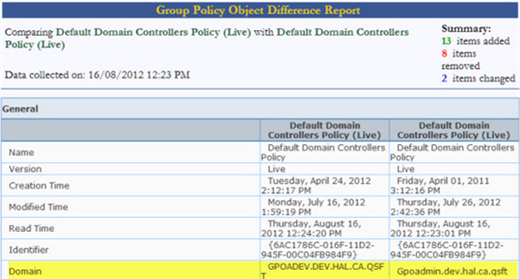 Mobile Support
With many organizations, looking to extend their management capabilities to mobile devices it made sense for a solution that includes workflow to follow this path. Administrators can use their smartphones to approve Group Policy changes in GPOADmin as well as execute various reports while mobile. Having access to approve workflow changes while mobile certainly ensures critical Policy changes are not held up while required personnel are out of the office.