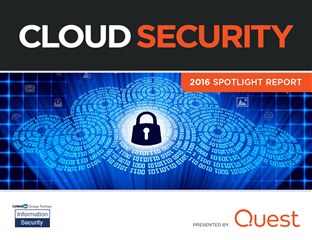 The 2016 Cloud Security Spotlight Report is fresh off the press! Get your copy and gain insights into your peers' adoption of cloud computing and security-related concerns and practices.
This visually rich report is based on a comprehensive survey of 2,200 professionals across a broad cross-section of organizations. It was produced by the 300,000+ member Information Security Community on LinkedIn, and does a deep dive on three major themes:
Cloud Adoption Trends
Cloud Security Challenges
Cloud Security Solutions
If you're embracing the cloud, don't let cloud security be a barrier to your adoption.