April 2016 is Inventors Month. Per DaysOfTheYear.com; "Inventor's Month is dedicated to recognizing the creativity of inventors everywhere, and encouraging everybody to get inventive."
This post is in a series of interviews highlighting some of the talented individuals we are privileged enough to work with here at Quest.
Zhuangzhi (George) Duo
Director of Software Engineering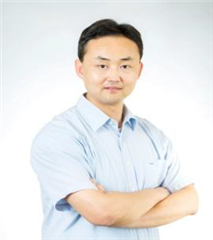 Tell us a little about yourself:
Zhuangzhi (George) Duo, Director of Software Engineering in Security Solutions. I am in charge of Wireless Security Solutions, Security Standard Certification development, and major SonicOS releases. I received my B.E. from Beijing University of Posts and Telecommunications and an M.S. with Distinction award from Santa Clara University as well as M.S.E. from State Lab in Switching Technology & Telecommunications Networks. I have worked at Nokia, Nortel Networks, Photuris, and SonicWALL.
I hold multiple patents in the area of network security and wireless communications. I was the contributor to ITU-T Rec M.3208.3 and publications in ACTA Electronica as well as International Conferences on Computer and Communication Technology. I have also received his 2nd prize in the National Olympic Mathematics Competition.
When did you begin your career in technology?
I started my career back in 1999 to work for Nokia R&D.
What was the path to your first invention/patent?
My first patent is "Centralized wireless LAN load balancing", which was issued in 2009. At that time, I was managing wireless product line for SonicWALL and started thinking unique enterprise wireless solutions for SonicWALL large wireless deployment base. Centralized wireless LAN load balancing exactly differentiated SonicWALL solution from other competitors.
Has/Have your patent(s) been introduced into a product or product line?
My patent "Wireless Extender Secure Discovery and Provisioning", which was issued in 2001, has been utilized as the foundation to build SonicWALL Wireless Mesh Network for SonicPoint product line.
Describe the experience of seeing your patent in use for the first time:
I felt the joy of creating new products and features using my patents for company business growth. Especially I had the thrill of seeing my patent idea on the shelves for the time. I was totally embarked on the most exciting, challenging and rewarding career ever.
What interests outside of work do you have?
I like solving mathematics problems, playing chess, practicing calligraphy and hiking. And more important tasks now outside of my work are to coach baseball for my children and teach them computer programming.
Enjoy the interview? Please leave a note for George - I'm sure he'd love to hear from you.
To find out more about the products George helps create & to gain more time to do the things you love using solutions from Quest: #ExpectMore from IT management software