So long, sneaker net!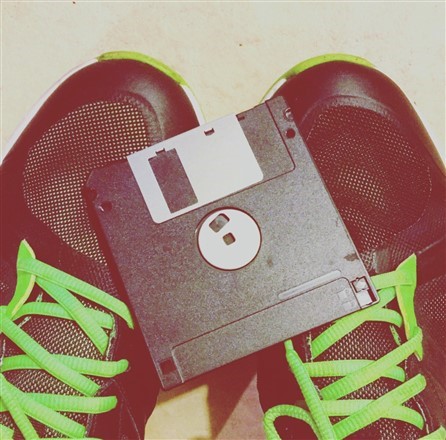 As our marketing team gathered to talk about a "Throwback Thursday" post to our Endpoint Systems Management community (we all love those entries, don't we?), it sparked a couple of immediate thoughts in my brain. They were around how KACE operated back in the day as a fledgling startup, and also how the lives of our customers are different now than before they had a KACE Systems Management Appliance.
In the early days, our customers were our biggest marketing asset, and we didn't miss an opportunity to catalog their stories. Part of my responsibilities were to interview and record them, primarily at our user conference. There we would have dozens of folks lined up to give real-world testimony as to how we changed their jobs, their systems management world and sometimes their personal lives.
My favorite and funniest of all was a customer who turned it completely around, tongue in cheek of course. He told me a couple of the reasons why he hated his KACE appliance:
Less exercise: No more "sneaker net," running around from user to user to perform desk-side visits to install and maintain operating systems, apply patches, and deliver new or updated applications.
Less social time: With the service desk and the self-service user portal capabilities of KACE, constituents could obtain assistance without the need for face-to-face contact – more efficient, but way less personal.
"No-lag" reporting: What used to be a days- or weeks-long process, other departments now knew that reports, such as HW and SW inventory, were available virtually on the spot. No excuses.
De-mystification of his job: Where obscure command line prompts and foreign systems management processes previously perplexed his boss, now he speculated even his supervisor could do his job due to the ease of use of the KACE appliance. Scary!
Throwback or not, some things don't change. KACE customers have always been enthusiastic supporters of our appliances. For them, the appliances automate repetitive and time-consuming systems management tasks, saving their organizations money and giving IT staff time to pursue more mission-critical chores. And we always put customers first, both in our startup days and then as part of a larger software organization. We've never changed our goal of moving them from old school systems management to a more innovative approach.
Ready to move to a more innovative approach to systems management? View an on-demand demo.