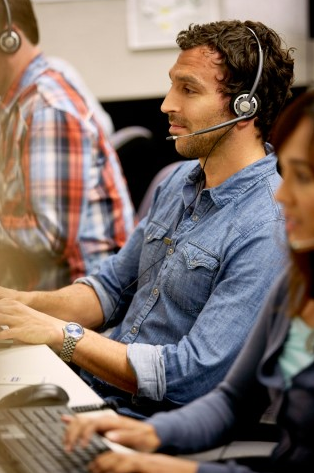 IT departments today are striving to support new business initiatives, meet regulatory compliance requirements and operate under tough budget constraints.
Strategically implementing best practices, such as the Information Technology Infrastructure Library (ITIL), can help with all of these challenges. ITIL is a mature set of generally accepted information technology control objectives that IT managers, business managers and auditors can use to ensure the delivery of the best possible information services to users and improve IT efficiency and effectiveness.
But while the potential rewards of ITIL adoption are great, actually implementing these best practices often proves to be a daunting task. All too often, organizations end up with broad, unfocused programs that struggle to deliver incremental value or that are stopped dead in their tracks.
Fortunately, there are pragmatic ways to incrementally implement ITIL best practices that can reduce complexity and deliver measurable results quickly. It's critical to choose a solution that enables you to adopt portions of a best practices framework, such as service desk functionality, without having to deploy all of the components immediately. That way, you can implement ITIL in a pragmatic fashion, step by step.
Choosing a Service Desk that Helps You Align with ITIL Best Practices
Because IT organizations are often swamped with more trouble tickets than they have resources to address, a service desk solution can be the perfect component to begin your ITIL implementation journey. But it's important to choose the right one. Look for a service desk solution that will help your organization align with ITIL best practices by delivering the following features and functionality:
Flexible incident and problem submission
Easy-to-use issue tracking and management capabilities
Automated event management that can categorize and prioritize issues and assign tickets to technicians with both the necessary skill set and current availability
Facilities management, including the ability to set up separate service desk queues for managing facilities requests
A self-service user portal that enables users to easily submit and monitor tickets; access a knowledge base; view information about current known issues; download IT-approved applications and software updates; and complete common tasks such as onboarding and password resets
A mobile app that enables admins to perform service desk functions and users to submit and review tickets, regardless of their location
Easy integration with other systems, including email, asset management software, and change management solutions
Pragmatic ITIL implementation with Dell
If you're ready to begin a practical, targeted implementations of ITIL best practices, be sure to take a look at the Dell KACE systems management appliances, which will help your organization begin to implement ITIL simply, effectively and inexpensively
A great place to start is the KACE K1000 Systems Management Appliance, which offers an integrated service desk that delivers all the functionality listed above, so you can improve user productivity while reducing IT workload and costs. Then explore how KACE appliances can enable additional ITIL processes, including configuration management, change management and release management, all from a common, centralized interface. You can adopt these components in an orderly fashion, improving IT efficiency and user satisfaction with every step.
Happy Users and Productive IT Staff
To learn more about how to choose a service desk that will make your users happy and your IT staff more productive, check out our new white paper, The Ten Key Features You Need in a Service Desk Solution.