If the Jackson 5 had written their song a couple decades later, a snappier song title might've been "SNMP.. as easy as 1-2-3!" Now try to get that out of your head for the rest of the day.
In this post, I'll show how to install the parts needed in Foglight along with the configuration steps to add a device.
You'll first need to download the SNMP cartridge from https://support.quest.com/. Once you've got it, extract the .car file and load it via Administration -> Cartridges -> Cartridge Inventory with the Install Cartridge option.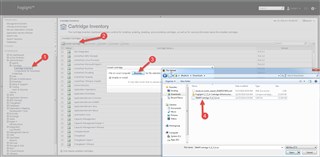 Once the cartridge is installed, go to Administration -> Agents -> Agent Status and deploy the agent package to 1 or more Foglight Agent Manager hosts.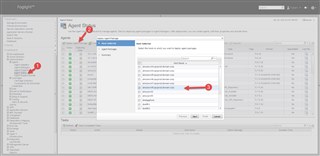 You'll want to select the GenericSNMPAgent package. You can also deploy other packages while you're there.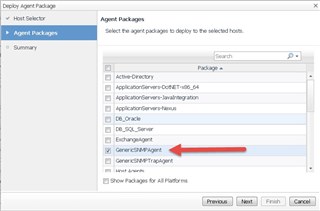 Once the package is deployed, the device configuration is performed from the Infrastructure dashboard. Click the SNMP Hosts button in the top right of the dashboard. You'll be prompted for the Foglight Agent Manager host that you wish to run the snmp agent from.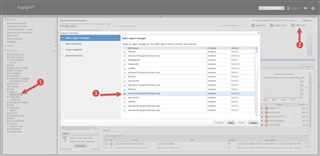 Next you can add a single IP address or a range of IP addresses. There is also an option to exclude a single IP or a range of IP's.
Select the credential version and community string from the Assign Credentials screen. You can click "Manage all Credentials" if you need to add one or more to the list.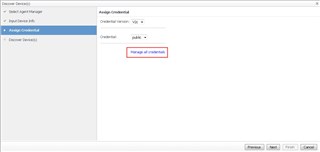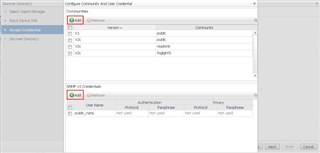 Once a credential is assigned, Foglight will create an snmp agent and perform discovery.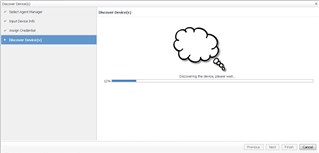 Once discovery is complete, you will have a list of available devices, along with a list of devices that failed and the reason. Select the device(s) that you wish to monitor, provide an override (friendly) name if applicable, and then click Finish. Go grab a coffee (and try to get that song out of your head) and Foglight should have some data for you when you return.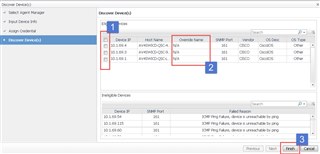 For more information, Foglight performance monitoring.