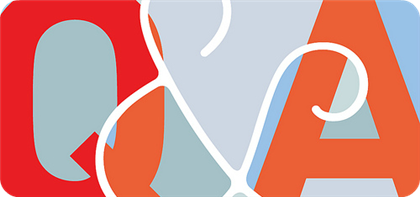 VMworld 2016 is right around the corner and we couldn't be more excited! With over 400+ unique breakout sessions and panels, there's something for everyone. This year, we will be attending the event and we asked our Performance Monitoring team some questions about what they're looking forward to at VMworld and what attendees can expect. Take a look, meet the team, and we'll see you in just a few short months at VMworld 2016!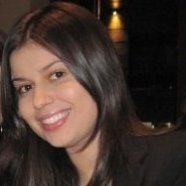 Sarah Marks
I am a Business Development Representative who supports Foglight for Virtualization, Foglight for Cross-Platform Databases, Spotlight, and LiteSpeed.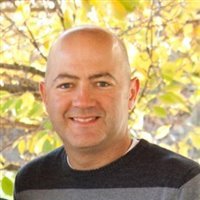 Kirby Huntsinger

Greetings, VMworld-goers! I'm Kirby Huntsinger, and I'm a Sales Engineer (or Solutions Consultant). I'm part of a team of SEs/SCs that assist customers in evaluating Foglight for Virtualization. I provide technical guidance and lead product demonstrations as well as system installations for customers looking to monitor and manage their VMware, storage, VDI, and applications (Active Directory, Exchange, etc.) with Foglight for Virtualization.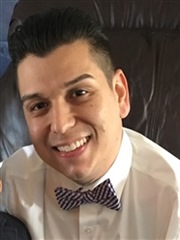 Samuel Garcia
I am a sports junkie (Go Cowboys, Mavs, Rangers!) and technology fanatic with over 10 years in the industry. I am an Inside Account Manager who supports the West for our Foglight for Virtualization solution.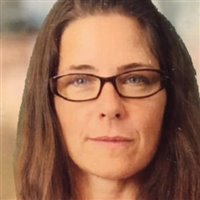 Iris Harris
I work on the VFog team working with the Central Region. We support our Customer's needs to monitor their growing virtual environments with Foglight Virtualization, Storage Manager, Foglight for AD, and Foglight for Exchange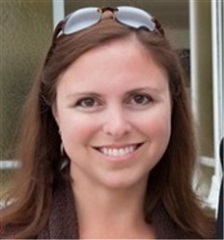 Danalynne Manegus
I have held a variety of marketing roles within the B2B tech industry over the past 20+ years. Currently, I'm the product marketing manager for the Foglight for Virtualization product portfolio. I love reading, writing/editing, cooking, hiking, craft beer, cats, and listening to 80s alternative music.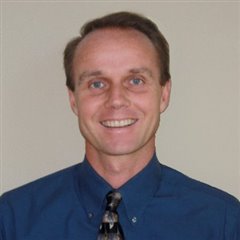 Cees "Case" Molenaar
Greetings. Hopefully, we get a chance to meet at VMWorld. It's time! I love my family, sports, adventure, comedy, history and my job as Account Manager – California. Not necessarily in that order.
What was your favorite part of last year's conference?

Iris - This is my first year to attend and I am excited to see what is coming and share everything we have on our road-map as well.
Kirby - Having attended VMworld as a customer in years past, I've always enjoyed the keynote sessions, spending time in the vendor/expo hall, trying out new technology in the hands-on labs, and the attendee party.
Sarah - This will be my first year attending VMworld!
Danalynne - I haven't been to VMworld for a couple of years, but I always enjoy walking around the exhibit hall and seeing the diverse array of offerings from all the vendors.
Cees - This is my first year – can't wait.
What are you looking forward to most this year?
Iris - Meeting peers across the industry.
Samuel - Meeting people from different companies across a range of products that I would normally not have the opportunity to meet.
Kirby - This year will be my first time on the show floor as a vendor! I'm very excited to spend time VMware admins discussing how then can use Foglight for Virtualization to visualize, analyze, and optimize their virtual environment. I look forward to discussing Foglight's features, providing on-demand product demonstrations, and sharing my experiences with Foglight in the real-world.
Sarah - I am most looking forward to meeting the attendees and IT professionals with whom our solutions may benefit. I am also looking taking in the entire knowledge-sharing experience as well the breadth of offerings that will be featured at VMworld.
Danalynne - This will be my first large conference since joining the Foglight team, and I'm looking forward to interacting and engaging with customers and prospects to learn more about what they are looking for and how we can help solve their issues – plus, getting to better know my coworkers through spending more time with them.
Cees- The roller-coaster ride on top of the Stratosphere Hotel. Just kidding. Meeting people like you, of course.
What sessions or events are you looking forward to at VMWorld?
Iris - VMUG of course!
Samuel - Hands on labs. I am always excited to play with new technology.
Kirby - I'm looking forward to getting my hands dirty in the hands-on labs, networking in the hang space, catching a few breakout sessions, and maybe even taking an exam in the certification exam center.
Sarah - The VMworld Business Sessions, Breakout Sessions, and Panel Discussions! I am looking forward to seeing sessions which include real-world examples and technology best use cases to benefit businesses, overall. I am especially eager to see content-rich sessions from the point of view of the customer. The Panel Discussions sound very valuable, and it will be interesting to hear products and topics discussed from the industry, regional, and experience perspectives.
Danalynne - Our booth, of course! That's where the best action and the coolest people will be.
Cees - The business sessions and finding out what's new.
What benefits do our solutions or products provide our customers? / What questions do you get asked most from customers?
Iris - Our products offer a granular monitoring view of the network for your virtual environments…even those with multiple hypervisors. The part I get most excited about is how quickly you can reclaim assets that are over-allocated, have been assigned and then never used OR have been decommissioned and then never reclaimed. Customers that view the demo are most frequently responding with 'this does SOOOOO MUCH' or simply 'WOW' when they see the Optimizer feature OR view the SAN topology map and see how much information is available with just a few clicks of the mouse.
Sarah - The solutions that I support provide numerous benefits. As an example, Foglight for Virtualization is designed to help with Optimization, by finding over-allocated VMs and waste, and automatically adjusting them; Visibility into the virtual infrastructure by allowing admins to create reports, dashboards, and alerting, and Storage Monitoring. Our solution goes beyond the data store to track performance problems down to the disk spindle! I often speak with customers who are interested in performance monitoring that will provide increased visibility by pinpointing the root cause of performance problems, as well as a solution that allows the opportunity to find proactive resolutions to problems. Customers often aim to increase efficiency and cut down on operational and capital expenditures. Customers are often interested in maximizing resources, minimizing downtime, displaying and tracking simply and comprehensively, and overall strategic infrastructure planning. Questions frequently center around how our solutions will deliver on these objectives.
Samuel - End to end monitoring on the most granular level. There are never any questions in your virtualized environment when you run Foglight for Virtualization. The question I get asked most often is "How does this save us money?" which our Optimization tab answers immediately.
Kirby - Foglight for Virtualization enables our customers to optimize performance, plan for growth, track changes and allocate costs across their virtual, physical and cloud environments. With Foglight for Virtualization, Enterprise Edition, a VM admin can gain the holistic insight they need into the health, risk and efficiency of their virtual infrastructure. Foglight's end-to-everything visualization provides VM admins a means to reduce operational costs, speed deployments, reduce performance impacts due to change and simplify the complexity of their data center so they can spend less time on administration and more time on innovation.
Danalynne- Foglight for Virtualization helps organizations monitor and manage performance across their virtual infrastructure.
Cees- The benefits of Foglight for Virtualization are: saving time and money, becoming more pro-active, visibility & optimization, single pane of glass & one version of the truth.
Check out more of the Performance Monitoring that we will be showcasing at this year's event and don't forget to visit us at VMWorld 2016.