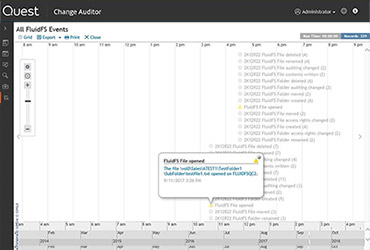 Change Auditor for FluidFS tracks, audits, reports and alerts on file activity in real time — without the complexity and time required by native auditing or concerns over system performance.
Track all events related to shares, including access to folders and folder/file deletions and changes, so you can ensure access to shared directories is secure and maintained.

Start your virtual trial of Change Auditor for FluidFS today!