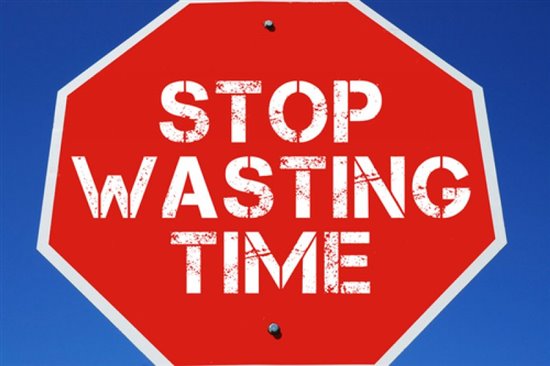 How does better backup and recovery give you time back in your day? Well, it all stems from service level agreements (SLAs). Know your SLA, know your options.
As an investor in your company, the SLA determines so many things and has a real impact on the bottom line. But wait, you say, I'm not an investor! Not true. You are in fact a major stakeholder. You're trading your time, knowledge, and expertise for pay. You have only 1,440 minutes each day and you've chosen to use them on behalf of your company. Therefore, your SLA is keenly important to you – or it should be.
Now, you may immediately think of your manager. If my boss would just make it easier for me to get what I need – find answers, improve tools – well, then I could behave like an investor. However, in the era of 'morebetterfaster', your boss is strapped for time too. So what's a hardworking admin to do?
Own the part of the problem that you can control, without asking anything from management, by:
Changing how you communicate: How would others rank you on how well you get them the right information, in the right way, at the right time?
Being a better simplifier and integrator: How many times have you given out lengthy documents, instructions, or corporate initiatives when you knew that your teammates needed only a tiny portion of what you sent?
Using your time more efficiently: You create so many things ­– emails, teleconferences, meetings, documents – that use a portion of everyone's 1440 minutes. With each thing you create, are you doing all that you can to be mindful of people's time and attention?
But what does this have to do with better backup? This is where SLAs comes in. Sure, you have documented SLAs (somewhere). Sure, you can meet them (we hope). But do you know this for sure? Would you bet on it?
In a Forrester Survey last year, only 28% of respondents were certain they could fully recover their most critical data within SLA using their existing infrastructure. This mean 72% were NOT certain this job could be done. So what can an admin-turned-investor do?
The best practice is to work with stakeholders to define tiers of criticality and then identify which technologies and processes can help achieve recovery objectives. By undergoing this exercise, firms can optimize their available toolsets and minimize the impact of a system outage.
We in IT may need a wake-up call if we truly want to meet business expectations for recovery. Many organizations still use the same tools and techniques for their most critical and least critical systems. This often leads to increased costs and complexity in the case of over-protection, or puts important business functions at risk in the case of under-protection.
The only way to know for sure is to talk with stakeholders, summarize the problems and possible solutions, then let people know what's at risk and what's not. It sounds so simple but it's harder than it seems in today's fast-paced IT environment.
As a parting thought, downtime is often bad. And SLAs are often good. But, ultimately, IT organizations are rarely challenged because they didn't keep SharePoint up and running at 4:00 a.m. on a Sunday morning. They're challenged because they don't keep pace with relentlessly evolving markets and rapidly changing customer needs.