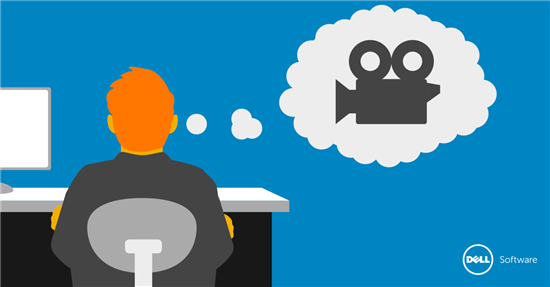 What do you do on a Friday afternoon when spring is in the air and you're on the hook to write a blog post about migrating email to Office 365? Where do you turn for inspiration?
Chad Lindley and Ron Robbins busted their humps to write a white paper on best practices for migrating to Exchange 2013 and Office 365. They're migration experts here at Quest, so I told them I'd blog about it. Here I am on deadline for my draft and I need to find a way to make migration from legacy email systems interesting. I don't have a single idea in my head and it's getting harder and harder to concentrate.
I close the blinds so I don't waste my time gazing out the window.
I lock the drawer with all my Legos and wind-up toys inside so I can focus.
I shut my office door and hung my "Go away, you will" Yoda cut-out on the knob.
Nothing more to distract me from writing about Office 365 migration.
Except . . . movie trailers! The perfect time-sink!
Contingency planning for Office 365 migration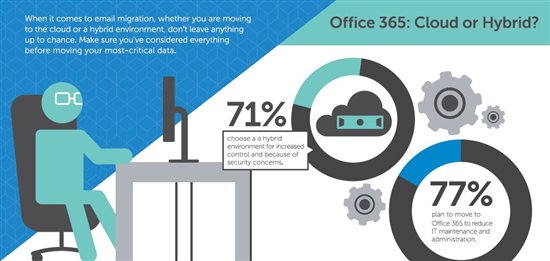 Remember the guy who was "trained to dismantle a bomb in the pitch black with nothing but a safety pin and a Junior Mint?" That's from a 2010 rom-com — see if you can guess the title (spoiler alert: answers at bottom) — but it's a line every system administrator should pull out and use now and then.
Haven't you been trained (or trained yourself) to migrate from Exchange, Notes, GroupWise or Gmail to Exchange 2013 and Office 365 with nothing but a safety pin and a Junior Mint? And get your company in and out of trouble without breaking a sweat?
If so, then you know how to build contingency planning into your migration scheme (page 4 of the white paper). You're smart enough to allow for network outages, keep access controls in place, honor your retention policy and maybe back users out of a migration phase without affecting their ability to work.
But lay in a supply of Junior Mints just in case.
Special attention for PSTs
"This is my prison readiness program. You master these skills, you WILL survive in prison."
You master these skills (page 5 of the white paper), you WILL be able to deal with PSTs, archives and local mail files.
It's not a bad idea when users create local files to store email on their computer, except when it's time for migration. Then it's a headache. Mail files can get fat pretty quickly, they're not always easy to back up, you can't be sure the users are following retention policies and sometimes you can't even tell which users have these files.
Of course, you can't just abandon the messages. You have to figure out a way to pull the valuable ones back into the messaging environment at some point in your migration to Exchange. Once the dust has settled, you need to ensure that users who archive PST file content can easily access it, while at the same time you automate timely deletion.
It's better than a prison readiness program.
Coexistence strategy for migration to Exchange 2013
"One of these lives has a future, and one of them does not."
Your legacy email system may not have a future, but you'll still have to live with it a while longer.
The bigger your organization, the more likely it is that you'll have to run Exchange 2013 or Office 365 alongside of your legacy communication platform for an extended period until your transition is complete. Meanwhile, everyone in the company needs to communicate with everyone else, so you need to make it work. That's why Chad and Ron spend most of page 6 describing coexistence and why it matters.
Your organization almost certainly needs email. How much do you rely on features like free/busy availability, calendaring, global directories and room/resource scheduling? If your migration to Office 365 hits a snag, you're going to be glad you have a coexistence strategy.
Next steps for your Office 365 migration
"We've only got one week left before the move. A moving buddy — if you don't have one, GET one!"
That's what you need: a migration buddy. Chad and Ron have one for you (sort of) near the end of the white paper.
So I just blew 90 minutes watching movie trailers and still don't have much of a blog post to show for it. I guess the white paper "Best Practices for Migrating Email to Office 365" will have to stand on its own. We've got other migration goodies for you as well:

Answers to movie titles, in order:
Knight and Day (2010)
Get Hard (2015)
The Matrix (1999)
Toy Story (1995)