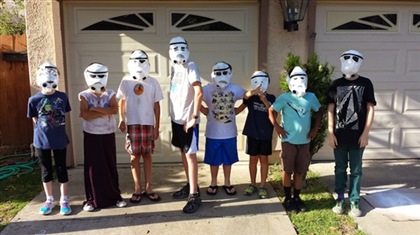 May the 4th is upon us, and look, we know you can't get involved. You've got work to do. It's not that you like the Empire; you hate it, but there's nothing you can do about it right now... It's all such a long way from the office.
We're here to tell you, that's your uncle talking. Everyone has time to celebrate May the 4th! It's Star Wars Day!
Growing up, I think everyone my age became a life-long fan of the Star Wars universe. I know I did. So whenever I can pass this along to my son and his friends I jump at the opportunity. Whether it's watching the films, talking about characters, taking pictures with members of the 501st at the different conventions we attend, or working on my own set of armor to join a local chapter of the Mandalorian Mercs – it's always a worthwhile and enjoyable way to spend time.
I wanted to share something we did with our STEM group a couple years ago. Our meeting lined up with a May the 4th that fell on a weekend. Of course we were going to do a related build! After a bit of searching, I found the perfect project; Milk Jug Stormtrooper Helmets! (If you've built one, let us know in the comments!)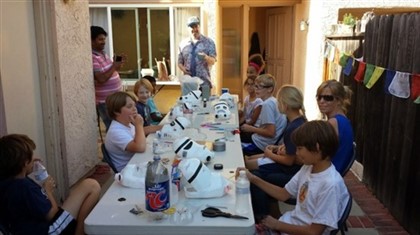 The kids had a fantastic time. Check out the finished work!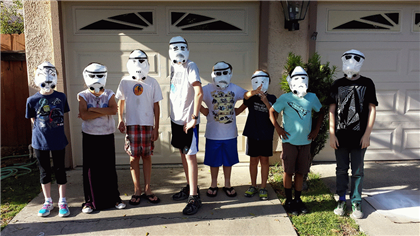 Once we finished the builds, it was time for a potluck. To make the day even better, everyone brought themed dishes.
The counter was set up as Admiral Ackbar's Snack Bar. (no, it wasn't a trap) Being served were: TIE Fighters and Boba Fett-iccini, along with That's No Moon Meatballs (Bantha Sauce on the side)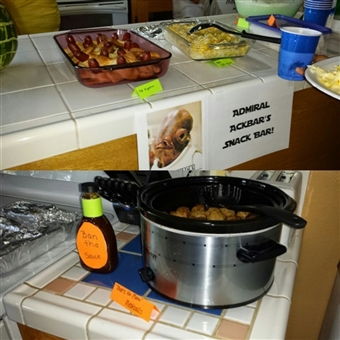 A few of our other great dishes offered were: Greedo's Burritos, Salacious Crumb' Spicy Snacks, Chewbacca Chips, and for dessert, Battle Station Watermelon.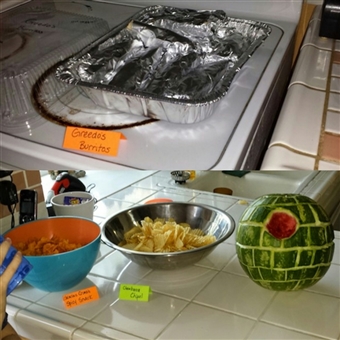 And of course, we had a special guest who kept everyone in line: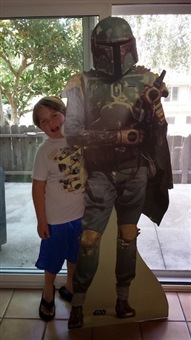 So, we're curious - how will you celebrate this day? Do. Or Do Not. There Is No Try.
Let us know in the comments.
And May The Force/4th Be With You.