What do email alerts and workflows have in common? Apart from being hugely popular SharePoint features, they can now be migrated with a new release of Quest Migration Suite for SharePoint v4.2. To learn more about these and other enhancmenents in the new release, please read on!
Migration of Email Alerts
Email notifications is the most common way for keeping users up to speed with changes on their sites. One can easily subscribe to be notified whenever a new report is added to a document library or a contact is updated in the Contacts list on the site. The new version of Migration Suite for SharePoint enables administrators to export existing alerts from SharePoint 2003, 2007 and 2010 sites and import them during a site migration. You can remove unwanted alerts by editing the export file in Microsoft Excel.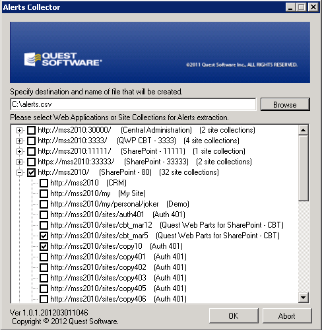 Support for Out-of-the-Box Workflows
SharePoint Server comes with a number of ready-to-use workflows that site owners can attach to their lists and document library to automate a number of basic document management tasks such as approvals, feedback and signature collection, etc. Version 4.2 now includes an option to migrate workflow associations and configuration for SharePoint 2007 and 2010 lists and document libraries.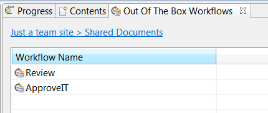 Note that the workflow history or in-progress workflows are not retained. The only way to retain the workflow status is to modify workflow instances directly in the SharePoint database, which renders the entire farm unsupported by Microsoft until all changes are rolled back.
Re-Migrate Failed Items
There might be situations where SharePoint configuration settings prevent documents and list items from being migrated. For example, a file type is blocked by the farm administrator or the storage quota is exceeded for a site collection. Wouldn't it be nice to be able to retry migration of only the failed items after resolving the configuration issue? This is what the new version of Migration Suite enables you to do. You can export a list of failed items and documents to a file in a single click from the migration results screen and feed it to the copy wizard to repeat migration.
Full 64 Bit Support for File & Exchange Migrations
Migration Suite 4.2 includes updated file and Exchange migration modules that run natively on x64 bit Windows, allowing you to run more parallel migration processes using more RAM available in the 64 bit mode.