The Experts Conference is annual event, organized by Microsoft and Quest Software attracting many experienced Active Directory and Identity administrators. Here you can get really deep knowledge about server products from MS developers and ask questions about future of server products.
Windows 2012 will bring many cool features for admins especially in virtualization technologies field.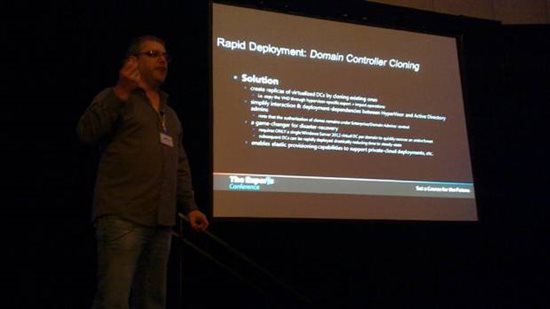 Besides Microsoft sessions, there were also Quest events, such as user groups, where product managers discussed with users product's roadmaps, new features. For me it was really great experience. We got feedback from users of our product and heard some real world stories… So I brought many features requests and references for our requirements database.
Quest also had booths, where you could see how our products make Windows management easier.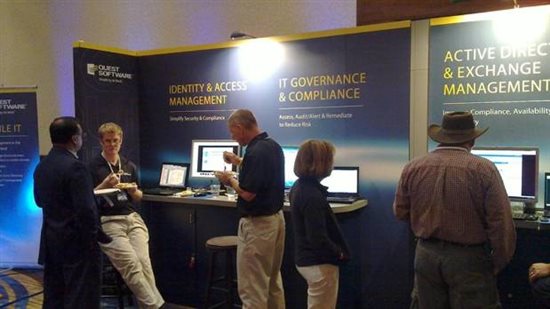 And I had real chance to see how Recovery Manager can save hours of precious time by visiting Active Directory Data Recovery Workshop by Jorge de Almeida Pinto.
Sometime before TEC I had conversation with friend of mine, working in large russian company as system administrator, and we talked about AD recovery. He told me that they didn't see sense in using 3rd party products for recovery, because everything can be done with native tools. It's almost true, but it just takes a little loooooooooooooooooongerJ
During workshop we tried to recover OUs with users on different forest levels starting from 2003 and finishing with "2012". For 2003 forest level we had 70 minutes, MVP's help and step-by-step guide, and it seems that no one was able to accomplish this successfully. Also I managed to broke forest when I tried to raise forest level up to 2008R2J We spend about 6 hours restoring objects, so I think this workshop made great advertisement for Recovery Manager J
After that I visited very interesting session by senior program manager Dean Wells, where he talked about all new features in Windows 2012. As you probably know Windows 2012 will get UI for AD Recycle Bin. And some people thought that it can solve most of their recovery needs. So it not trueJ
Dean was asked about container and event-based recovery, and he explained why it's not implemented in Windows 2012 and why we still need Quest's help hereJ
- Is it possible to restore an OU?
- No. But it's not what you want. Imagine that few months ago you deleted some users deliberately from some OU. Then today you deleted this OU with all other users. So by restoring container from Recycling Bin, we will restore all users and it's not what we expected.
Recovery Manager in comparison with Recycle Bin, which actually just plain list of deleted objects, provides user with hierarchical view of deleted objects and comparison reports where it is possible to find exact event and rollback it.
To be continued…