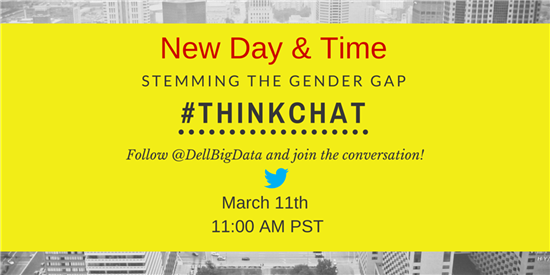 While advances have been made in recent years, a gender gap still exists and in some cases have widened in the STEM (science, technology, engineer, and mathematics) fields. Please join us for a ThinkChat conversation to discuss how women today are bridging the gap. Come share your experiences. How have you seen that women in the IT and engineering world have found ways to bridge the gap and share their successes in affecting change in the world we love.

Follow #ThinkChat on Twitter and join the conversation!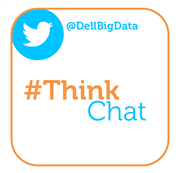 Where: Live on Twitter – Follow Hashtag #ThinkChat to get your questions answered and participate in the conversation!
When: March 11, at 11:00 AM PST
Questions discussed on this program will include:
Why is STEM important and why do we need more young people in STEM?
Why do we need more women in technology related fields?
How important is mentorship in STEM? Who helped you break into the STEM world?
Do you have an inspirational quotes or words of wisdom for young people in STEM?
Does a gender gap still exist in the STEM world? Have you found ways to bridge the gap and affect change?
What resources exist to help you in your career? (Groups, Clubs, Blogs etc.)
According to Stack Overflow's 2015 Software Developer survey, 92% of respondents were male. How do we inspire young women to be interested in a software development career?
What's your vision for women in STEM for the future?