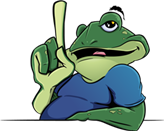 Toad for Oracle 12.7 is in beta and we want to hear your ideas! Since the beginning, Toad has always been a tool that has been driven with direct feedback and involvement from you and the community. Community is in our DNA and that's why we need your ideas – you are just as much a part of this as we are.
So maybe you got a sneak peek at Oracle Open World 2014 or maybe you met one of our product experts at this year's Toad Roadshow, and now you want to learn more. Joining the Toad beta program gives you the opportunity to participate in the development and direction of Toad. With your participation, you'll have direct access to our Toad development and product teams.
12.7 is going to be a fantastic release with new features that will enable you to work more efficiently in teams, work more productively, and streamline some of the features you've grown to love. In 12.7, we've introduced an entirely new editor that is modern and simplified, and in 2015 we're making some major improvements to Code Assist and will introduce integration with Toad Intelligence Central for Toad for Oracle 12.7. Toad Intelligence Central is going to transform how you work together in teams in agile workflows.
As you can tell, we are super excited about this release, and that's why we need you to be a part of it. And joining is easy. Just log onto ToadWorld.com , check out the usage agreement, and then download the beta. Super easy. Then let us know what you think. We've set up a forum where you can provide feedback along with other community members and the Toad team.
Join the beta program now at http://www.toadworld.com/products/toad-for-oracle/toad_for_oracle_beta_program