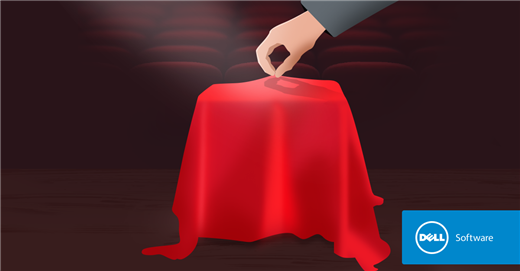 Have you started working with Exchange 2016 yet? Now that Microsoft has released it, you'd better empty your inbox, clear off your desk and start acquainting yourself with it.
That's what Andrew Higginbotham, Exchange MVP/MCM/MCSM and principal engineer, has been doing over the last few weeks. He's just finished putting together a new e-book called What's New in Exchange 2016 and Office 365. Can you guess what it's about?
Whether Exchange 2016 is your organization's first foray into enterprise apps or a migration of your legacy email and applications, here are a few things to look for.
What's new in Exchange 2016 and Office 365?
The Exchange hybrid configuration wizard now runs from the cloud. This wizard is constantly changing, and it will be easier for Microsoft to debug, optimize and release updated versions through the cloud. It will also make it easier for IT admins to submit feedback.
Exchange 2016 supports proxy from properly updated Exchange 2013, which will make migrations from Exchange 2013 much easier.
Outlook 2016 prefers online searches. That's good news for owners of growing mailboxes (in other words, everybody), who need robust mailbox search. When connected to an Exchange 2016 mailbox, Outlook 2016 will prefer searching the server-side content indexes instead of the local .OST file.
Exchange is supported in Azure (requires Azure Premium Storage). If you're willing to pay for the processing power, you can stretch a database availability group (DAG) node itself into Azure, or maybe even into a hybrid server.
Exchange Online advanced threat protection (ATP) is supported. For greater protection of email, ATP provides features such as safe attachments, time-of-click protection against malicious URLs, and advanced capabilities for tracking and reporting.
Office 365 Groups enhance productivity through shared workspaces (see screenshot). Groups are built from Exchange, Skype for Business, Yammer, Delve, OneDrive for Business, SharePoint, OneNote and Azure.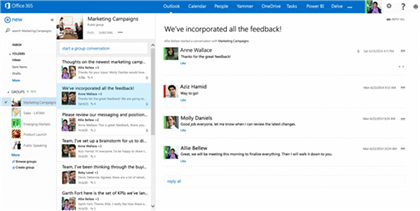 What goes away?
Exchange 2016 does not support DAG content indexing over the network. Exchange 2010 and Exchange 2013 moved not only Exchange transaction logs over the network but also content indexing traffic, burdening the network unnecessarily. Without DAG content indexing in Exchange 2016, you can have more copies of your databases, without the network burden.
The distinction between Client Access role and Mailbox role goes away. Microsoft has been trimming the minimal number of roles in Exchange, and now they're down to one: the Exchange 2016 Server role.
Exchange 2007 and Outlook 2007 are not supported. Exchange 2016 blocks installation if it detects Exchange 2007 in your environment, and it prevents Outlook 2007 clients from connecting. That ought to simplify a few decisions for you.
Those are a few of the most noticeable changes we've outlined in our new e-book, What's New in Exchange 2016 and Office 365. Read it for more ideas you can roll into your migration plan.