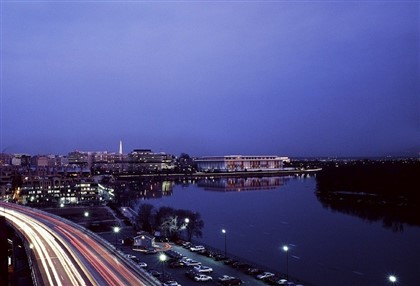 Listen: Nothing's more dangerous than a severely empty stomach on a work trip. You're gonna be drinking. You're off your time zone. You've got the nerves from dealing with strangers all up in your biz – it's too much!
You need food.
And while it's tempting to hole up in the hermit lair that is your hotel room – no! You cannot. You've gotta get out there. You're free. You're away from home in the land of our founding fathers. What would Thomas Jefferson do?
WWTJD?
Not order a limp burger from room service while pondering what he could get away with watching on TV. Nay. He'd powder up his wig and hop on his steed, ride it out yonder to take in the fruits of his beloved country. What's that? Are you sure he didn't wear a powdered wig? A man bun maybe? No? See, this is what happens when you don't eat!
So where should you head?
You've got a vague recollection of some Anthony Bourdain show where he crammed some delicious pressed-duck eyeballs into his gob, or maybe it was a sheep tonsil, but you can't remember the name of the place. What are you, Rainman? You're not a repository for useless information like restaurant names and math. No. You're just a hangry human in need of some grub.
Relax. We got you.
Here's what you're gonna do, if you don't wither away Lara-Flynn-Boyle-status first. You're gonna check out this list of the best places to eat in DC. And you are going to save your reputation by getting out and grabbing some sustenance before complete insanity takes over. And, um, tip of the day: Let's hold off on the booze till you can cram some breadsticks in your face, m'kay?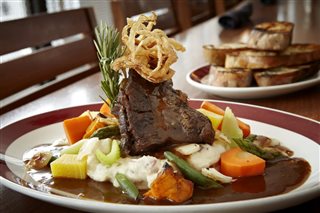 Option numero uno
Founding Farmers
Address: 1924 Pennsylvania Ave NW, Washington, DC 20006
Hours: 7AM–11PM
Phone: (202) 822-8783
Menu: wearefoundingfarmers.com
Not only does this place have an awesome name, but it also has farm-to-table food. That's like all the rage right now or whatnot. People are IN to this! They're like, mmm, yes, I can tell this beef just met the butcher, and, boy, is it fresh! And if you're a vegetarian who just tossed his cookies over that concept, fear not. They have blueberry pancakes that were also only recently plucked from the earth for your eating enjoyment.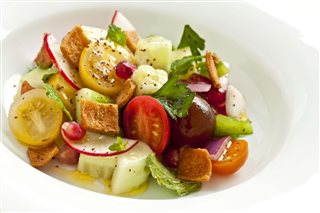 Option dos
Zaytinya
Address: 701 9th St NW, Washington, DC 20001
Hours: 11AM–11PM
Phone: (202) 638-0800
Menu: places.singleplatform.com
Ooooo-eeee! Just saying the name makes me want to do a little dance. Spicy! Zaytinya! Say it again! ZAYTINYA! Okay, so it's got small plates of Eastern Mediterranean food and regional wines. Delish, right? Just listen to what Thrillist said about it: "…its fare is overflowing with flavor." Hear that? Overflowing! And it got 4.4 stars on the Google, so you know it's got to be decent. Also, guess who's in the kitchen? Only one Chef José Andrés. Look at all those accent marks! If that's not fancy, I don't know what is.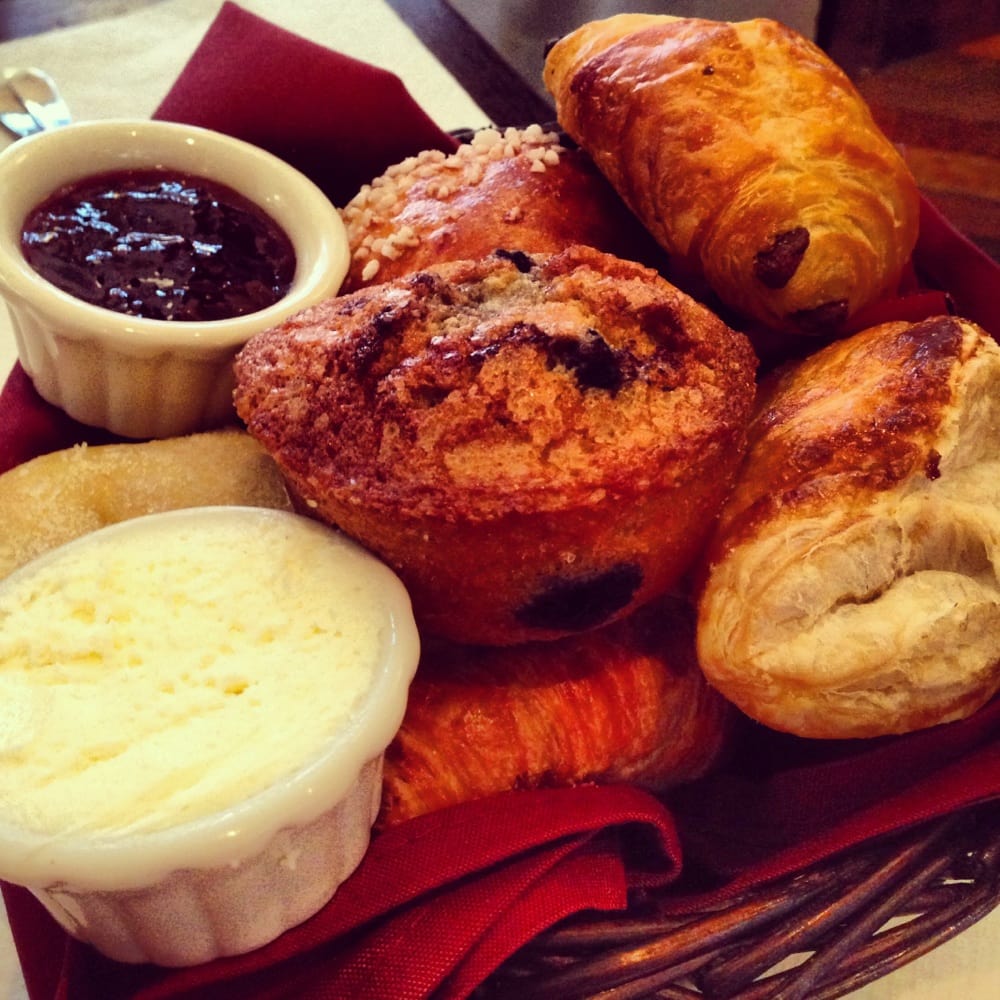 Option tres
Le Diplomate
Address: 1601 14th St NW, Washington, DC 20009
Hours: 5–11PM
Phone: (202) 332-3333
Menu: lediplomatedc.com
Zagat calls this place "the hottest address in town." This brasserie has a zinc bar. Pretty sure the bar is made out of zinc and that they don't actually serve zinc. But if they did serve zinc, it would definitely be of the highest caliber, tasting of lifeguard sunblock and success. Yeah, no. Just did some stone-cold journalistic research – because we're in DC and it's time for some "House of Cards" work -- and they're servin' up onion soup, beef bourguignon, crème brûlée. You do not have to eat straight chunks of the periodic table.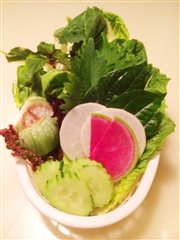 Option Schick Quatro
Little Serow
Address: 1511 17th St NW, Washington, DC 20036
Take a trip to Thailand with fresh cuisine from award-winning chef James Beard. This place gets a massive line – it's just that good! – so grab some snacks from the minibar before you head over. Once you get there, order mild pork ribs marinated with Mekong whiskey. Mekong indeed!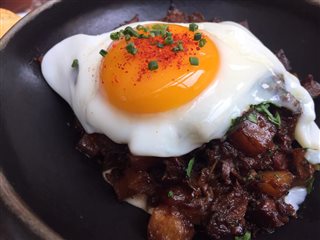 Option Cinco de Delicious…o
Blue Duck Tavern
Address: 1201 24th St NW, Washington, DC 20037
Phone: (202) 419-6755
Menu: places.singleplatform.com
Check out this claim to fame: "New American preparations of locally sourced ingredients served amid handcrafted furnishings." Hand. Crafted. Furnishings. Oh, you mean there ain't a single IKEA ÄPPLARÖ swivel chair up in this joint? Whaaaaat? Yeah, man. Here, you can sit with confidence, never worrying that your furniture was screwed together by someone who couldn't read 17 pages of Swedish assembly directions. Comfort. Confidence. Blue duck. It just doesn't get any better than that.
What comes next?
I'll tell you what comes next. Once you rise from your carb coma like a phoenix from the ashes, you'll spread your wings and fly on over to the tradeshow floor. There, you will hit up one booth numero 1309. Because we are waiting for you.
We are waiting with advice on how you can dramatically boost your profits. And we've got the best giveaways, like so many $50 AMEX cards that if you put them into one of those cash-filled wind-tunnel machines, you would totally sustain massive injuries. But at least you'd have enough money to pay for your new, much-needed eye patch. So there's that.
Also, we're just a fun, happy crew. We're not gonna hit you over the head with some endless, boring sales pitch. We might give you a free drink. We might tell you about the perks of our new Partner Circle Program, of which there are a-plenty. You'll probably get to see how cool our data protection solutions are. You may catch a glimpse of our unrivaled support for Microsoft platforms. But mostly, we just want to hang out and get to know you. Because if there's anything we really care about, it's creating long-lasting, profitable partnerships with good friends. Ready? Come see why 90 percent of Fortune 100 companies love doing business with us.