My feet hurt. I'm tired of wandering the floor. Who's got the best giveaways and Microsoft expertise at Inspire?
We don't want to toot our own horn, but…toot, toot! Our giveaways are on point! We're talking absurd amounts of AMEX gift cards on the daily, a Surface Pro, light-up cups and bouncy balls, free drinks, invaluable advice to boost your profitability and much more. So who's ready to come hang in the Quest booth now?
I'm in. Hey, wait, do you guys own VROOM and Rapid Recovery?
Yep. And Quest On Demand. And KACE. And we've got a killer new Quest Partner Circle Program. We pretty much live for improving the lives of our partners and customers. And we couldn't possibly be more passionate about helping others maximize their current investments while building for the future.
That's cool. Maybe I will stop by.
You bet your app you will. Listen, we're more excited than ever to share some of the new ways we can help you hit your numbers and alleviate your stress. We know you're under a lot of pressure, and we're here to help. Plus, we're a pretty fun crew, so come hang with us at Microsoft Inspire booth #1309!
I'm afraid of strangers. Why don't you introduce yourselves?
Sure thing. Let's start with our product marketing manager for our data protection and KACE business unit. Take it away, Jayson.
Jayson Gehri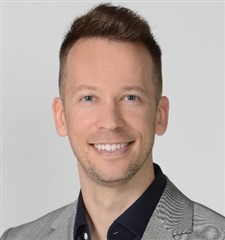 I oversee product marketing for data protection and KACE. My expertise in the software industry spans over a decade and includes roles in marketing for both on-premises software and hosted solutions. I've directed large regional marketing teams as well as influenced small and agile marketing teams to build global campaigns. I lived in Europe for several years but recently moved back to Austin, Texas.
Fun fact: I've twice ridden from San Francisco to Los Angeles on a bicycle – 550 miles over seven days – as part of a charity event.
Peter terSteeg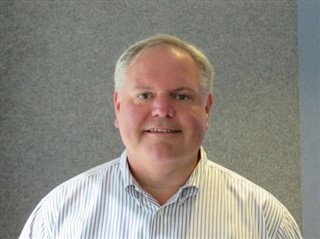 I'm focused on partner experience and outbound product management at Quest. I've been with the company since 2003, minus an 18-month adventure at another data security firm. I'm primarily focused on the Microsoft Platform Management business – management, migration, audit and recovery. Prior to this role, I held positions in marketing and sales engineering at Quest. I live in NYC and can frequently be seen traveling with my English bulldog, Oliver. I'm a private multi-instrument-rated pilot and I own a Beechcraft Baron.
Fun fact: I graduated from Western Michigan University in 18 months, attending college year round and averaging 28 credit hours a quarter.
Adrian Moir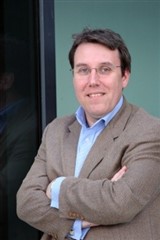 I'm a senior consultant with the Quest data protection and KACE product management team. I've been working in IT for more than 30 years – so now I get described as a veteran whether I like it or not! Managing the EMEA data protection technical pre-sales team for Quest was my previous role in the nine years I've been with Quest. I now work with the product management team and look after the data protection portfolio strategy and interface with our global sales teams. I enjoy meeting and working with customers and partners alike, always happy to talk, chat, discuss and help. In my spare time I like flying power kites, although sometimes they seem to control me instead of the other way around!
Todd Werner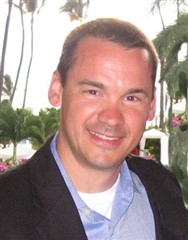 I lead global channel programs and operations for the Quest and One Identity businesses, focused on partner profitability, capability and success. Having held leadership roles in sales, M&A, programs and operations in IT/software for 20 years, with a majority of those with the channel, I can appreciate the great opportunity we have at Inspire to connect and engage the partner community. I'm excited to discuss the recently launched Partner Circle Program as well as gain feedback on how we can continue to make it more effective. Living in beautiful Austin, Texas, with my wife and daughter allows me to enjoy many great outdoor activities, including leading a charity cycling team I started six years ago that has raised almost $500k for research to date. At Inspire, bring your success stories, passion to grow your business and your questions.
MarKeith Allen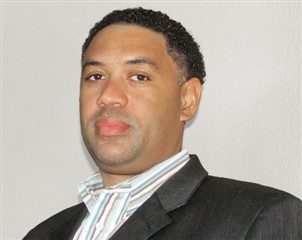 I lead the strategic partnerships and alliances team for Quest, which includes the relationship with Dell, Microsoft and several global partners. I joined Dell in 2000 and have held leadership positions in sales, marketing and operations with a focus primarily on small and medium businesses. One could say I've been part of the Quest family since 2010 when Dell acquired a small systems management company called KACE Networks, which was later merged with Quest in 2012. I look forward to Inspire. This event is a great opportunity to connect with partners, accelerate strategies with Microsoft and strengthen relationships. I live in the Austin, Texas, area with my wife, daughter and two sons.
Fun fact: I went to college at Georgetown University and I was the personal barber to Alonzo Mourning before all nationally televised basketball games. Going back to DC is a bit of a homecoming!
Leigh Ann Campbell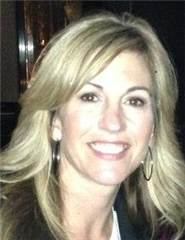 Are you looking for ways to increase your MRR? If so, please visit Quest at Inspire! I am responsible for the new MSP program here at Quest and also manage Quest's Microsoft alliance. I have been at Quest for only 6 months but have spent the last 7+ years working with service providers at HPE. I joined Quest because we are the only ISV that offers solutions for all of the top workloads customers are moving to the cloud. PLUS, Quest is one of only a handful of Microsoft ISV's included in the new Microsoft MSP Marketplace where you can easily bundle our solutions as a service with Azure.
Fun fact: I was part of Carlos Santana's concert on stage in Hawaii.
Ann Maya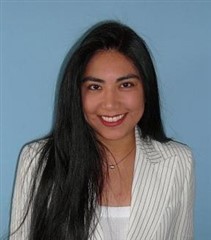 I'm a marketing director with 16 plus years of experience in IT, based in London, England. I'm responsible for product marketing of the Quest On Demand solution. Formerly a software general manager, senior product manager, application management professional and software developer. In all things, I'm passionate about innovation and collaboration.
Fun fact: I'm American, but I've lived in four other countries.
Karla Thorpe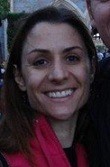 Karla Thorpe is the Strategic Alliances Marketing Manager for Quest. Karla has worked in marketing communications, product marketing, analyst relations, and business development and has definitely put in her 10,000 hours working with Microsoft in various alliance roles. I am an American—now a dual citizen American/Canadian, eh—living in Toronto with my husband and two kids.
Fun fact: Karla is an avid skier who has gone heli-skiing in Snowbird, Utah.