So, you've downloaded and installed an evaluation of Spotlight Enterprise. Good news…it comes with a 30-day evaluation license key! Spotlight is fully functional (not limited trial functionality). It simply expires after the 30 days. There are a couple of situations where you will need to apply a Spotlight license. Perhaps the Sales Rep you're working with has provided an extended license to allow you more time to evaluate the software. Or, maybe congratulations are in order because you recently purchased the software and you need to swap out the evaluation license with the retail license.
Are you wondering how to apply the license? Read on…
*(Click on images to enlarge)
Click on the 'Help' tab and click on 'About'.

2. Choose the 'View/Change Product License' option (link).
(Ignore the screenshot white spaces. This is to mask information.)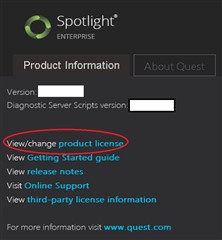 3. Choose the 'Change this license' option (link).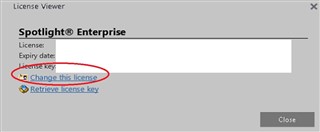 4. Enter the license key in the field provided.
*Note: You may also be required to update the 'Site Message'.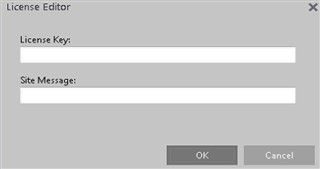 You're done.
It's safe to say that you'll want to register one or more connections to monitor as well.
There are a couple of ways to do this…here's one….
Right-click on the node of the connection type you'd like to register/monitor.
(in this case, SQL Server) and choose 'Connection Manager'.

2. Double click 'Add New Connection'.
(You can 'Discover' instances here too)

3. Enter the connection name (in this case, the name of the SQL Server instance),
choose your authentication type, and enter your credentials.
It's a good idea to test the connection (by clicking the 'Test' button).
Then, click 'ok' after a successful test.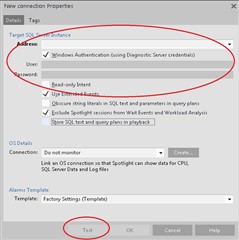 You're done! Happy monitoring!

For more information, visit Spotlight on SQL Server Enterprise