Keeping an eye on your Agents, Publications and Subscriptions.
Along with its main dashboards helping you watch your SQL Server and Windows core operational performance, Spotlight on SQL Server has screens to help you understand Availability Groups, Analysis Services, Virtualization resources, and, as we'll see in this post, SQL Server Replication.
Spotlight can monitor and alert via email and the Spotlight Mobile client on the follow Replication conditions: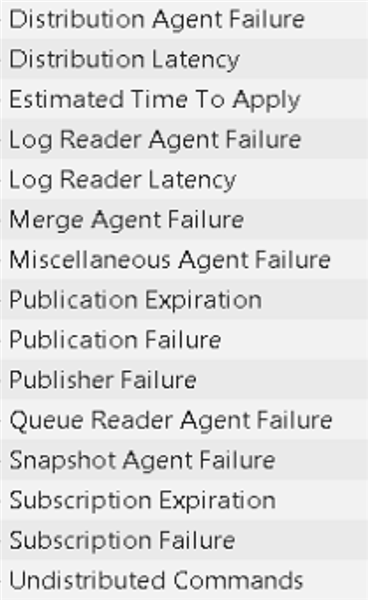 When you've received an alert, the Spotlight Replication Overview screen provides your diagnostic starting-point: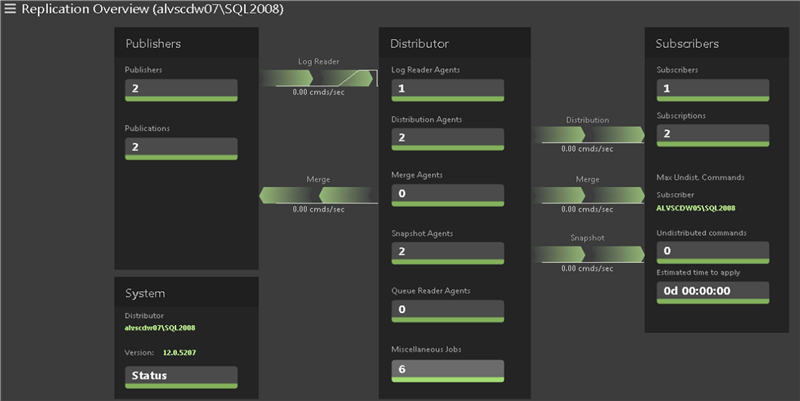 And behind the Overview are three detail drill-downs for Publications, Subscriptions, and Agents.
I've brought up the column chooser for each drill-down to show the available data: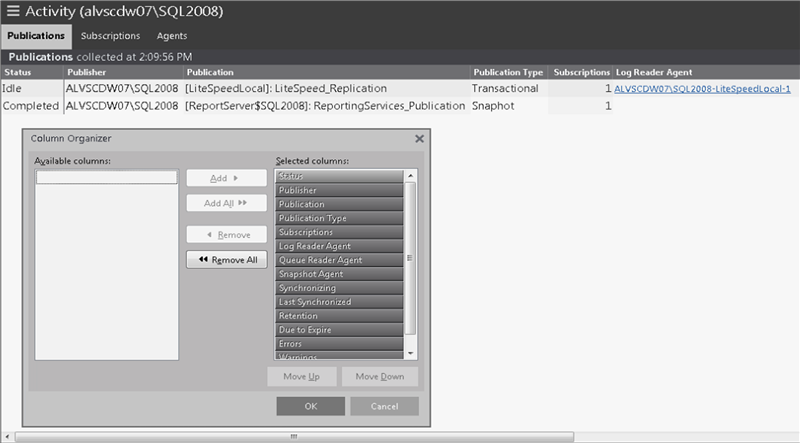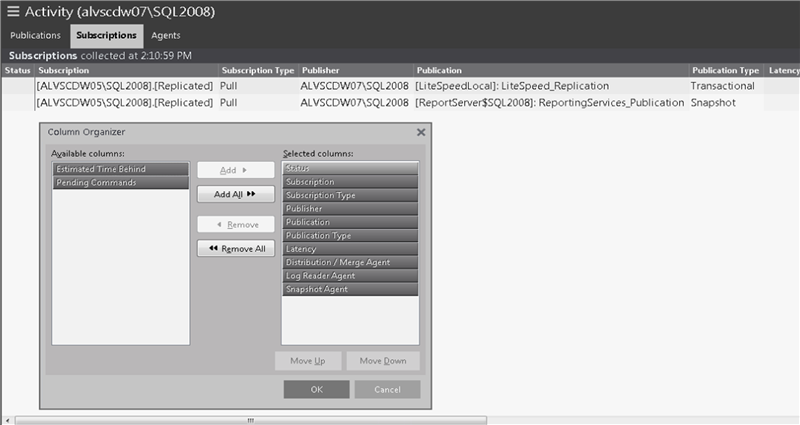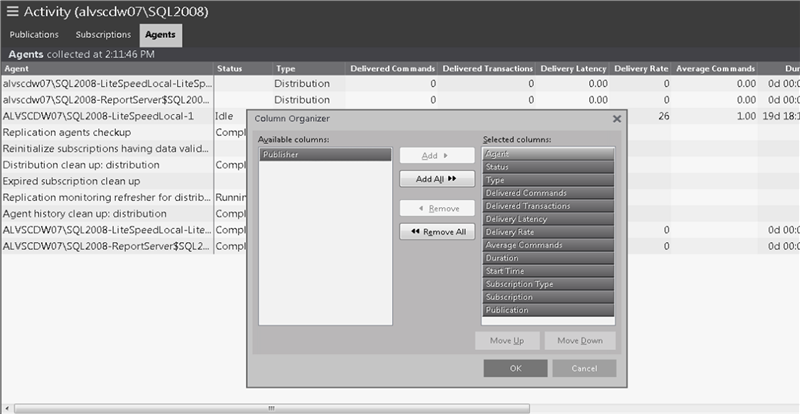 Just as with Spotlight's monitoring of SQL Server's key operational performance indicators, its monitoring of SQL Server's peripheral and support functionalities, such as replication, provides real-time alerting and intuitive visualizations and workflows to give you clarity and control over your complete SQL Server environment.
All of my Quest Database Performance blog posts can be found here.