Are you getting error messages when you try to scan documents to a server? Terminal server and cloud environments, by default, do not support remote desktop scanning. RemoteScan solves this issue by enabling you to connect your document scanners to applications that are hosted on a server.
Here's a short video explaining how you can:
Scan docs securely over encrypted virtual channels.
Ensure a compliant document-scanning workflow.
Enable fast scan speeds while maintaining image quality.
Reduce scanning-related help desk tickets.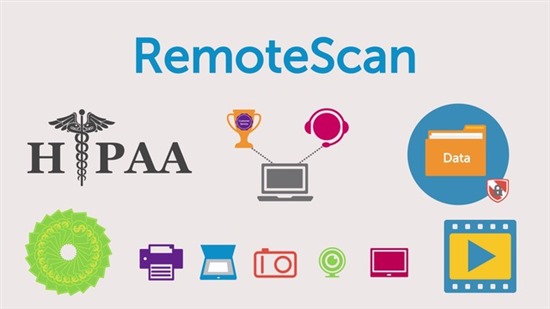 It's great because RemoteScan connects your document scanners and cameras to software hosted in Azure Cloud, Terminal Server, VMware or Citrix servers. It enables a secure document scanning workflow, immediately sending documents to the server over encrypted virtual channels. Plus, RemoteScan solves network congestion issues with options to apply lossy or lossless compression and lock down scanner settings.
Scanning is now a dream!
Want to take a deeper look at document scanning with VDI and Remote Desktop Services using RemoteScan? Read this interview with Greg Shields of Concentrated Technology.
Or try RemoteScan for free in your own environment!