It's December 31, 2011 and I thought it was a good time to take stock of where we are and where we're headed in SharePoint for 2012. (Plus, I'm in the air with my family flying back from California to Boston, and they're all sleeping.) I've fielded a lot of questions about what to expect in the year ahead, and you may have seen some of these articles on line in Fierce Content Management or SPTechWeb. Let me sum these up – a belated holiday gift.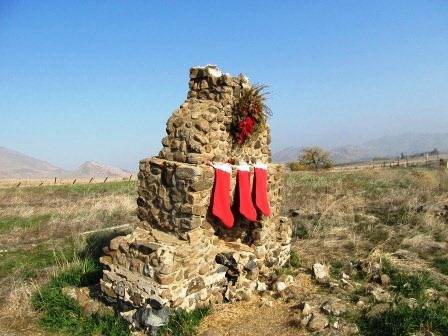 A lonely chimney, on the way to Sequoia National Park © 2012 Christopher F. McNulty from Flickr
The cloud
Office 365 adoption will make slow, steady progress in 2012. Will enterprises move existing, mature SharePoint installation to the cloud? Probably not. New implementations, pilots, and test systems will be some of the most prevalent use cases in the year to come. But I don't think it's a stretch to predict that at least 10% of the on-premises installed base for enterprise SharePoint will have at least a test implementation of Office 365, or other cloud options, by the end of next year.
Historically, the level of functionality in SharePoint Online has lagged that of the on-premises version, just as Office 2010 has more capabilities than Office Web Apps. This lag is closing, and it's not reasonable to expect the next version of Office and SharePoint to deliver the same functions at the same time in the cloud or locally. It will really start to get interesting in 2013, when, I predict, some functions begin to debut in the Office 365 cloud before making their way into on premises versions later.
SharePoint concentration
We're still over a year away from the next versions of SharePoint and Office. Forward looking organizations will take advantage of the lead time by centralizing and consolidating existing content islands. Remember that old FileNet report repository, or that branch office that put up its own local copy of SharePoint? You've got the time to get that content under one SharePoint managed umbrella now, smoothing the way for your SharePoint future.
SQL 2012 Denali
Microsoft will rollout SQL 2012 in March 2012. For the SharePoint enterprise that's made any use of Business Intelligence – Power Pivot and SQL Server Reporting Services (SSRS) – 2012 will be a year to extend those early successes with the greatly improved self-service report system, Power View, in the new release. Power View is a logical extension to Power Pivot and Excel – if you can set up a data model in Excel, you can make it easy for users to build their own reports.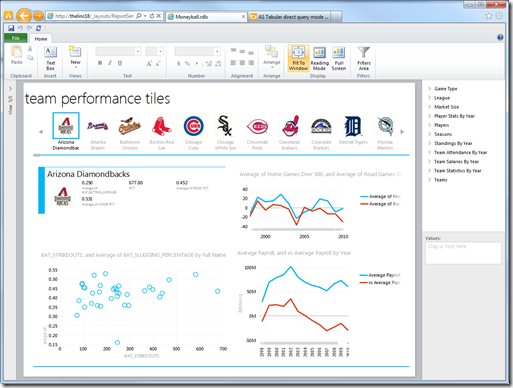 Beyond SQL, 2012 is going to be a really exciting year. In April 2012, Quest Software will kick off the 2012 Experts Conference – and I'm facilitating the SharePoint section of that event. As always, there will be no shortage of other events – SPTechCon, SharePoint Saturday and SPUGs. Finally, November will see the next edition of Microsoft's SharePoint Conference, where we can finally expect the premiere of the next version of SharePoint.
I've been excited and grateful for all the opportunities I've had throughout 2011 – both with KMA and with Quest. Thanks again to everyone for the collective support of a fantastic community. See you next year!