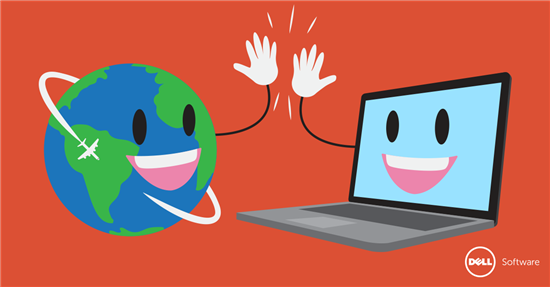 Priceline.com tracks more than 600,000 properties. It receives more than 10 million unique visitors per month. Each spends more than 5 minutes per visit on average. The site ranks in the top 200 of U.S.-based websites.
Now, that's a busy database environment.
Priceline.com's IT strategy depends on increasing uptime and stamping out downtime. If a company like that can implement replication of its Oracle databases without interrupting service to its customers, then so can you.
Why data replication?
Think of the thousands, millions or billions of records in your production database. They're your company's gold mine, but only when people are constantly using them.
Your customers are updating them with new transactions and activity.
Operations is fulfilling orders based on them.
Marketing is studying what your customers are doing and figuring out new ways to keep them happy.
Business managers are refreshing real-time dashboards and reports to spot trends.
Finance is tracking profit and loss.
With all that demand, you'd better have a copy of the production database running on an alternate system. What if all those departments started working on product at the same time? You'd have huge performance problems, and then nobody would be happy, least of all your prospects and paying customers. Worse yet, if you needed to take prod down for maintenance, or if it failed, then you'd have big availability problems.
That's what data replication is for. Replication is more than just a backup or snapshot of the database at a specific point in time. Customers, Marketing and Operations don't want to work with stale data, so the goal of replication is to maintain a duplicate as close to the real-time data as possible without affecting prod and resources.
3 problems Priceline.com avoids with data replication
Priceline.com uses data replication for high performance and high availability on its production databases to avoid these three issues:
1. Outages and downtime during upgrades
With all the layers under priceline.com — applications, servers, databases — there is plenty of upgrading, updating and patching going on all the time. The company maintains multiple real-time replicas of its Oracle databases so that it can switch applications among them, perform rolling upgrades to new database versions, update hardware or software on servers and even remove systems altogether, yet avoid interrupting service to its customers. This allows Priceline.com to maintain close to 100 percent continuous Oracle database availability, making outages due to database issues virtually non-existent.
Without replicas of the production database, Priceline.com would have to schedule customer-facing downtime during upgrades. That would be a big competitive disadvantage, not to mention lost revenue.
2. Reporting affecting performance
Simple reporting may not seem burdensome, but the wrong string of SQL queries suddenly thrown at prod can sorely affect performance. As a result of Priceline.com's replication strategy, business users' queries run against near-real-time records on secondary servers, offloading away from prod for customer transactions.
3. Migration between computing platforms
Linux much? Priceline.com does. Over a couple of years, the company moved a dozen nodes and the Oracle databases running on them from Sun SPARC to Linux on Intel. IT moved one server at a time without any outages, with data replication mitigating all the performance and availability riding on a project like that.
To learn more about how Priceline.com maintains nearly 100 percent uptime, have a look at our case study "Online travel company keeps its website humming 24/7/365."
Next Steps
Considering how many problems a data replication strategy can solve, your environment can never be too busy to figure out your own strategy. However, you can be too busy to execute it if you're using tools that are cumbersome to use and replicate inefficiently and thus end up burdening your resources and production server.
Read this technical brief, "Ensuring High Availability for Critical Systems and Applications" to find out how the right tool set can help your organization ensure continuous uptime of Oracle databases to improve overall system availability. Topics include offloading reporting, hardware and software changes, Oracle platform migrations, and high availability and disaster recovery strategies.