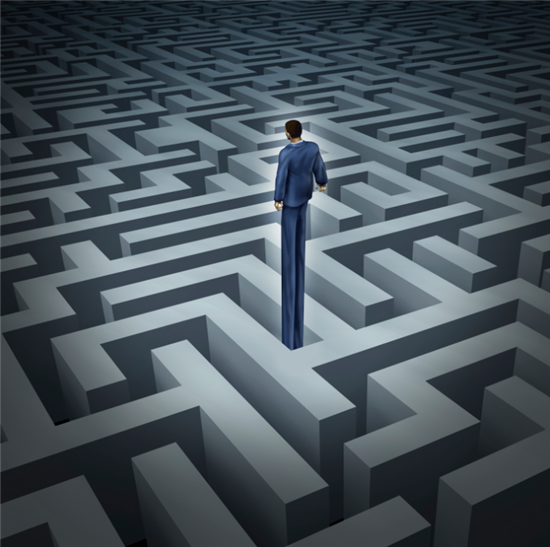 When it comes to managing and securing the IT environment today, it's easy to focus on one area and fail to see the broader picture. We call that technology tunnel vision.
The more hectic and heterogeneous your IT environment becomes, the more likely you are to develop tunnel vision. In particular you can focus so intently on endpoint management that you take your eye off the ball of network security. It's the natural but undesirable result of having your IT assets in different silos, without a centralized endpoint management system in place. Today, those assets include not only desktops, laptops, tablets and smartphones, but a growing variety of devices from bring-your-own-device (BYOD) initiatives, wearables and other connected devices from the internet of things (IoT), and more.
This complexity has brought us to a tipping point. IT resources are overwhelmed, OPEX is skyrocketing, and organizations worldwide are experiencing security breaches that can damage both their reputations and their bottom lines.
Six Sure-Fire Steps to Delivering a Holistic Endpoint Management and Network Security Approach
How can IT manage today's explosion of endpoints without getting stuck in silos and losing sight of network security? The way to eliminate tunnel vision is to replace the traditional siloed approach to systems management with a holistic view of network infrastructure and a fully integrated solution that offers centralized control and network security management. Here are six key steps to take:
Be sure to have a fully documented and implemented BYOD strategy and policy in place. That will enable you to follow and secure your data anywhere it goes.
Know that shadow IT is at work in your organization and plan for it. IT managers are accustomed to knowing (or thinking they know) about everything happening on the network, including all the devices connected to it and all the applications running on it. But with the high expectations of users and the consumerization of IT, that is a risky mindset to adopt.
Put in place a centralized endpoint management system. That means trimming your arsenal of tools for managing the variety of endpoints. Tools that support only a particular OS or a certain application are management silos waiting to happen. Before you can manage all your devices, your tools must know where to find them. Be sure to include mobile device management (MDM).
Ensure you can easily deploy, patch and update applications and block unwanted applications from running. This application management and control will improve not only compliance but also security, performance and availability.
Build automated processes to save time and money, improve accuracy, and enable you to reallocate your precious resources to innovation and growth initiatives.
Deploy a future-ready security approach that will secure your endpoints, data, network and user identities, including emerging technologies such as IoT devices.
To Learn More
Be sure to check out this new e-book to learn more about escaping the downward spiral of technology tunnel vision. We explain how to replace your traditional, siloed approach to systems management with a more holistic view of your network infrastructure and a fully integrated solution that delivers both centralized management, and network and data security.
And please let me know how you are fighting technology tunnel vision in your IT environment.