What percentage of today's businesses agree that Active Directory (AD) is business critical to their organization? You might be surprised to hear that the answer is 100%. And, of those businesses, 90% say that AD is the main source for all of their organization-wide authentication.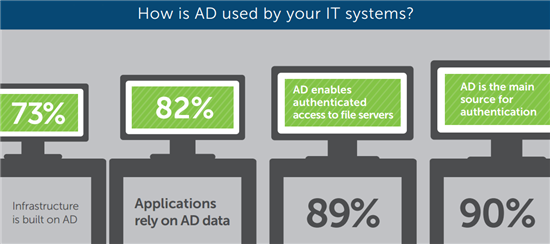 In a recent study completed by a third party, we confirmed that many organizations face challenges around AD but they lack the time and resources to address their top concerns, like:
Security and permissions
Disaster recovery
Reporting
Provisioning/de-provisioning
Do these sound familiar? Native tools not cutting it?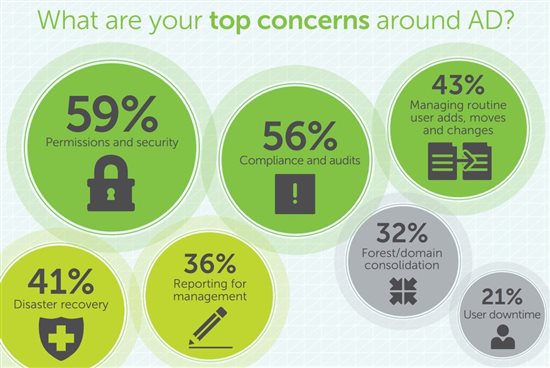 As organizations address initiatives around evolving technology — like the cloud, workplace collaboration and other services and applications linked to AD — it becomes clear that a leaner AD infrastructure makes for a more secure and compliant environment.
Learn more about modernizing your environment today.