What do you look for in Active Directory management tools? Are you looking for a global, centralized Active Directory management model? Faster, easier migrations? Single sign-on across locations? Better insight into group usage and activity?
Many of our customers think about these improvements as modernizing their AD estates. Almost every organization can improve in at least one area:
Complex AD domain architectures consisting of hundreds of domains and thousands of groups
Loose AD governance
Poor AD backup and recovery processes
Security and compliance risks in AD domains
Cumbersome identity attestation and audit review processes
Disconnected domains
You might put up with one or two of those for a while, but when you realize that you're facing several of them — and the risk and potential cost of not dealing with them — then the term "modernizing our Active Directory estate" begins to make sense to you, too.
The Total Economic Impact of ADMS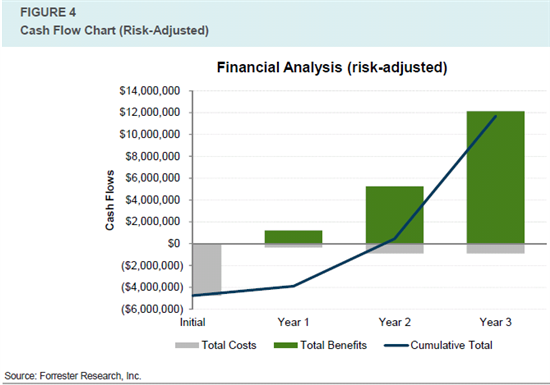 Forrester Consulting conducted an independent study, commissioned by Dell, on Active Directory Modernization Solution (ADMS). ADMS is a suite of software tools from Dell that sysadmins and IT managers can use for Active Directory (AD) domain migration projects and day-to-day AD management.
Forrester conducted a Total Economic Impact™ (TEI) study among several enterprises that have used ADMS to enable and facilitate AD consolidation, migration and management. The study found several benefits the surveyed companies have realized in areas such as migration, single sign-on, group usage and Active Directory management.
If you're considering your own ADMS implementation, you'll find plenty of food for thought in "The Total Economic Impact Of Dell Active Directory Modernization Solution" a commissioned study conducted by Forrester Consulting on behalf of Dell.
Forrester applied its methodology to interview multiple organizations currently using ADMS, design a composite organization based on their characteristics, build a financial model and adjust it for risk (see chart above and page 5 of report for more details).
The TEI helps you gauge the costs, benefits and risks of implementing ADMS in your own organization.
Even if you're not in the market for an AD management solution right now, have a look through the Forrester TEI to see some of the qualitative and quantifiable benefits that IT administrators and directors in other large companies are realizing:
Creating a self-service process that allows business users to manage group rights themselves (page 8)
Migrating 7,000 users in 38 hours (page 10)
Saving on in-house tool development — as much as double the cost of commercial, off-the-shelf products (page 10)
Re-assigning AD admins after domain consolidation, rather than reducing the workforce (page 11)
Preparing reports for audit reviews with three people instead of 10 (page 14)
Next step
Have you built your own model of costs, benefits and risks for implementing your AD tool? Read the commissioned study conducted by Forrester Consulting on behalf of Dell, "The Total Economic Impact Of Dell Active Directory Modernization Solution," and make sure you haven't left anything out.