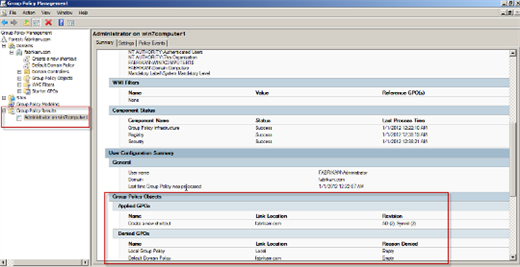 Knowing "what's going on" with regards to your Group Policy ecosystem doesn't have to be a struggle. It does mean you'll have to learn a little about the tools available to you.
For Windows XP and later, there's the command line tool "gpresult" which can really ferret out what's happening if some error has occurred or things aren't working quite the way they should.
There's also the "Group Policy Results Reports" which is a tool within the GPMC itself. You can remotely grab someone's Group Policy settings and see what's occurred on their machines.
Check out the video How to Use Group Policy Reporting, you'll see everything I'm talking about.