In March 2012, Quest held our first Twitter chat to talk with the community about SharePoint governance. We had about 400+ tweets during the hour, so it may have been hard to keep up! I was lucky enough to moderate along with noted SharePoint governance experts Sue Hanley @SusanHanley) and Chris Beckett (@sharepointbits) Here are a few highlights: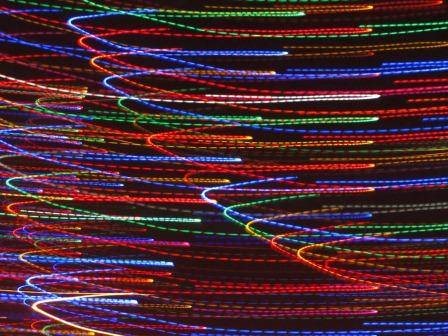 Boundary space
We started out by asking everyone to define governance. There was some discussion about the need to balance user adoption with user chaos. I think everyone agreed on governance as a critical success factor, and some participants noted the importance of considering all technical governance, not just SharePoint. Two different levels of contrasting sets of governance appeared:
Macro/micro:
· Macro-governance – what are the general business principles that shape operations? This level is common to all technologies
· Micro-governance – the specific SharePoint implementations and configurations, ,such as versioning, that embody those governing principals
Chris Beckett wrapped up this section best: "Good Governance drivers = "Doing the right thing" (business alignment) and "Doing it right" (Performance, Compliance, and Assurance)."
Some other highlights from the discussion:
How best to keep a governance document as a living, updated dynamic "constitution"? Use versioning and break it up into multiple elements. (Sadalit van Buren/Susan Hanley)
It's important that the governance group/steering committee lives by its own rules.
Make operating expectations transparent to users – for example – include search index schedule in line on a search results page. (Sadalit van Buren)
Always stay business engaged – for example – talk to HR about what's kosher on My Sites. (Susan Hanley)
Fixing the symptoms of bad governance, while essential, isn't governance. (Paul Swider)
Governance is all about ensuring business is working towards biz outcomes (EVERYONE!)
IT should be involved to help direct business develop governance as IT has knowledge of available technology to help enforce compliance. (Chris Beckett)
Integrated GRC (Governance, Risk and Compliance) next frontier. Governance needs to be balanced by biz risk exposure and external obligations. (Chris Beckett)
Realistically, while IT shouldn't drive SharePoint governance, someone has to facilitate. Biz-aligned IT can do this. (Susan Hanley)
The sooner the end users are involved (in some way), the better the results for user adoption of any governance. (Bonnie Surma)
End users want to know how to leverage SharePoint to achieve their goals. Governance plans need to provide rules but also best practices. End users are the consumers of the governance plan. Their perspective has to drive any/all governance artifacts. (Susan Hanley)
When you want to fix an ineffective Governance strategy, work backwards from the business outcomes you want to achieve. (Susan Hanley)

As a final point, there was a lively chat about the word governance itself. There was some consensus that calling this process "governance" leads to an IT security and service assurance (only) perspective. Perhaps guidance is a more valid term.
The term "governance" brings blank stares. "Guidance" easier to understand. Accomplishes same mission. (Bonnie Surma)
This was a great experience! We look forward to our next Twitter chat, and, as always, please let us know if you have any suggestions for topics and speakers. Thanks!