The term "analytics platform migration" can elicit the same reaction as "root canal" or "Can you take me to the airport?" It is—for most companies—necessary at some point, but not particularly pleasant.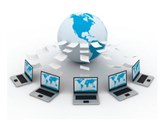 In the coming weeks, we'll share our own story of migrating from one analytics platform, SAS, to the platform we purchased, Statistica. We would like to offer insight into why we decided to make the change and to help organizations take on the arduous process and still maintain business continuity.
Download the eBook, "Statistica: The Great Analytics Migration"
Our story begins when we acquired the advanced analytics product Statistica (formerly StatSoft). Within weeks of the acquisition, we set out to end our use of SAS over a six-month timeframe and adopt Statistica as the core analytics platform companywide. To offer insight into the scope of our migration project, here are a few high-level results:
Approximately 300 users migrated
Substantial, bottom-line impact due to saved fees
300+ projects across multiple business units migrated from SAS to Statistica
Migration project team consisting of 12 points of contact for users
The first and most obvious question is why we would decide to migrate to Statistica in the first place. From our perspective, it wouldn't be right to ask our customers to consider using Statistica if we weren't willing to use it ourselves. When prospects ask whether we use the product they are promoting, our sales teams need to be able to answer, "Yes, we drink our own champagne."
Other critical factors included:
Enabling the analytics enterprise. We've all read about it in books, magazines and news articles — we need to do something about analytics and big data. Organizations that embed analytics within all parts of their business to make faster decisions and improve decision making, planning and forecasting have a distinct competitive advantage. Unfortunately, there is a skills shortage, so we need a software package that plays well with existing IT investments, is secure, and is sufficiently easy to use. The goal is to enable all users — experts and line of business users alike — to make the most of their data.
Lowering the cost of licensing. Even before we acquired Statistica, customers and prospects had been telling us that they wanted analytics software that was less expensive and, more important, able to make analytics accessible to more people in their organization. But they didn't know what a migration project would entail and, like most companies, they were concerned about the downside of an unsuccessful one.
Bang for the buck. Like most companies, we derive significant value and competitive advantage from applying analytics to areas of the business like marketing, price optimization, forecasting, supply chain optimization, preventive maintenance and credit risk analysis. We believed we could get better value for less money with the full range of analytic muscle and ease of use we saw in Statistica.
More analysis, less code-writing. SAS is powerful, but you have to hire people to write and maintain code and administer the complex system to get the most out of it. We, along with many of our customers, were having increasing trouble finding good replacements for the SAS-savvy people who were leaving or retiring, so the cost of keeping SAS was rising beyond our annual licensing fees.
It's the best way to improve the product. You know that the path to a better product leads from your front door to your loading dock. Given that we are making significant investments in Statistica, it made all the sense in the world to use it ourselves and see what our customers were experiencing.
Download the eBook, "Statistica: The Great Analytics Migration" We think you'll enjoy this rare look into how we weave analytics into almost everything we do, and how much like most companies we are.