Remember a few years ago when you had settled into your systems management duties and thought you had everything (or at least most things) under control?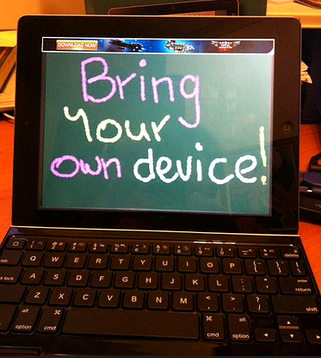 Those were the days.
Sure, a new OS or application upgrade would come along and you'd have to learn how to manage it correctly. But you knew most of what was on the way, and since everyone used the PCs and applications you provided, you could keep things on a short leash, relatively well managed and secure.
Then came the advent of mobile devices and BYOD, with co-workers from the loading dock to the C-suite asking you, "My new mobile device is really cool. How can I run it on our network so I can be more productive?"
That's when your IT world started changing fast. More types of devices, more OSes and the Big Difference: the absolute need to track, manage and secure a new world of devices owned by the organization, devices owned by the user (BYOD) and new network-connected devices no one could have imagined.
New imperative, new e-book
Many of our customers have discovered that BYOD, mobility and the coming Internet of Things (IoT) are throwing them curves. The systems management products they've relied on for PCs and servers were not designed for identifying, managing and especially securing the the variety of devices their co-workers now rely on for anywhere-anytime productivity. Still, they face the Systems Management Imperative, which dictates that they know all the users and devices on the network and can keep them secure.
We've put together "A Single Approach to Anypoint Systems Management," a new e-book for you IT administrators who are looking at a rising tide of mobile devices, multiple operating systems and intelligent endpoints and wondering how to bring them under your overall systems management umbrella. The e-book is your guide to integrated systems management that extends to mobile, BYO devices and the Internet of Things.
I'll describe the e-book in more detail over my next few posts. Meanwhile, you can read Part 1 and Part 2 right now and start thinking about integrated systems management in your own organization.