Many Network Operations Centers (NOCs) have multiple large displays aggregated to display critical infrastructure monitoring applications.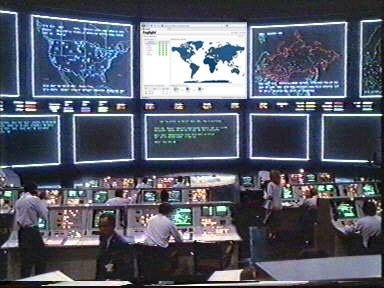 NOC from the movie Wargames, slightly tweaked.
vFoglight expands on this concept by providing dashboards which outline critical information from specific perspectives.
For instance an overall visualization of the current alarms along with the impacted underlying systems is quite helpful and easily delivered in default or custom dashboards.
You can create multiple views of the environment in one dashboard but the more you populate the dashboard with information the harder it will be to see everything.
From this, the idea of auto rotating a predefined set of vFoglight dashboards was born.
Aaron Newsome, Senior Systems Enginner at Quest Software came up with the attached scripts and have done a video showing how to do it. Take a look at it and you will see how easy and brilliant it is.
When you are building your URLS.txt file, consider using "Network Operations Console URL" instead as it will remove both left and right sidebars, making it fit your NOC screen better.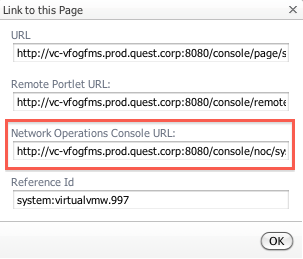 Right sidebar - General - Properties - Link to this page
Attached scripts works for Windows, Mac and Linux with Mozilla Firefox browser only.
Firefox configuration:
Change default value 3 to 1
Make sure you are logged into vFoglight before you launch the script