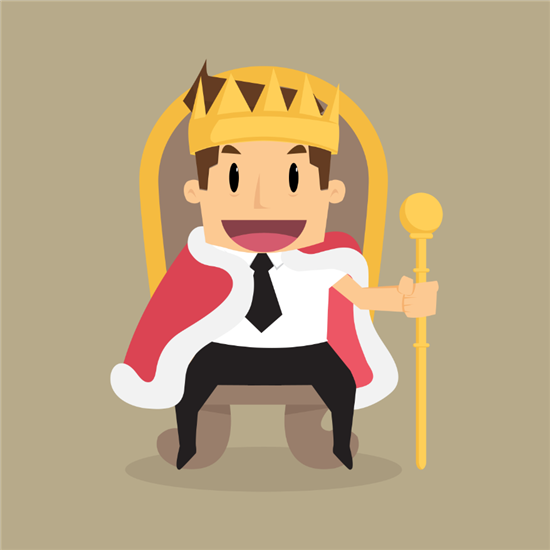 Nothing makes you feel more like a king at work than saving your company a bunch of money. Whether it's actual cash money or just a ton of man hours, being able to wipe thousands of dollars off your organization's list of expenses and add it back to the bottom line is a sure fire way to win the Employee of the Year or Decade throne.
So how do you accomplish such a huge achievement without dragons or sorcery?
First, you need to identify the opportunities in front of you. So take a look at the following questions and see if any of them hit home.
Do users — or management — complain that it takes too long to configure and deploy new systems?
Do you dread OS migrations, knowing you'll be putting in long days and weekends to achieve only limited success?
Do you wish you had a way to automatically deploy hundreds or thousands of systems running a variety of operating systems?
Does maintaining remote systems across a wide geographical area put Jon Snow's trek to shame, costing you too much time and money?
If two or more of these made you feel like winter is coming and had you grabbing for the nearest roll of antacids, then you, my friend, are in for a very nice surprise.
The surprise is the KACE K2000 Systems Deployment Appliance. It's a multi-OS solution chock full of deployment tools that streamlines initial provisioning and ongoing administration of master system images and driver updates, so you can easily ensure that all your connected systems remain up to date and secure. Because of its all-in-one, appliance-based form factor, the K2000 dramatically reduces complexity, deploys quickly and minimizes ongoing maintenance, reducing total cost of ownership. Even better, it enables deployment of disk images, operating systems, drivers and applications at remote sites via remote site management, without requiring dedicated, on-site hardware or staff, which will save you from those time eating treks.
The reward for utilizing system images and deployment software is pretty clear. A recent Gartner study stated that by 2020, there will be more than 21 billion connected devices. If there is nothing else you take away from this article, it's that your network is growing, and to ensure connected systems remain up to date and secure, you need help.
There are a wide variety of examples of organizations that have invested in the K2000 and gone from spending multiple days and many IT staff hours manually updating systems, to updating their entire user base with a few clicks of the mouse and saving time and thousands of dollars at the same time.
How Green Clinic Won
One example is Green Clinic. When Green Clinic deployed an electronic medical records (EMR) system, the K2000 made quick work of getting the application into doctors' hands utilizing the KACE K2000 software deployment tool. While manual deployment methods would have required weeks of effort, the KACE K2000 enabled the IT team to image and deploy all 155 laptops in just one day, saving 80 hours of overtime valued at $20,000, in just one project.
If you haven't deployed a true systems deployment appliance like the K2000, you are sitting on a savings motherlode. The benefits of systems imaging with the K2000 can be enormous: you may not end up with a flowy man perm like Jon Snow or even a dragon like Daenerys Targaryen, but it will save you a boat load of time and money and maybe even help you win the IT game of thrones! If you want to become your IT department's hero, click on the link below to read our e-book and learn more about how you can save with the Dell KACE K2000 Systems Deployment Appliance.