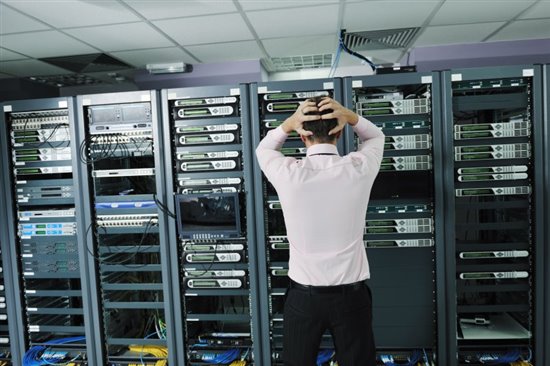 Over the past few weeks, we have been talking about how resellers can increase their margins through backup and recovery solutions, and have offered this CRN report - "Reseller Attitudes to Backup and Recovery Solutions" – as additional information to help partners and resellers make the most of the backup and recovery solutions at their disposal. In this report, however, one point has really stuck with me, and I'd like to get it off my chest. The crux of the point lies in this quote:
"Resellers seem to be faced with the same old problems when it comes to selling backup; convincing customers to make it a priority and that it is worth spending money on backup solutions (i.e. overcoming complacency)."
Have we still not reached the point yet where data backup (and the possibly more important, but always linked, "data recovery") isn't a primary concern of any organization that uses computers and applications in their everyday course of business? Would I be going too far if I called any business that does not prioritize backup and recovery flat-out irresponsible?
Thus, to appease my shock and surprise that it is still a difficult and daunting task to convince organizations to back up their data, I wanted to review why we (anyone) needs to back up their data to begin with.
We backup our data so we can recover lost data: sounds simple, but the fact of the matter is, no matter if your organization is 10 people or 10,000, at some point someone is going to accidentally lose some critical data and you will need it back.
Downtime costs money: yes, it depends on the application and how your particular business runs, but in the end, an application is going to go down and while you struggle to fix the problem, you will be losing revenue. Don't think downtime is a problem? walk around your office the next time the internet goes down for just a couple of minutes and see how productive everyone is.
Natural (or unnatural) disasters and catastrophic failures: This is where I understand the investment/risk conundrum and understand why folks might need convincing. Here's the thing, there are lots of backup and recovery products on the market and I am sure one to fit your investment/risk position, so do your due diligence. But from my purely self-centered vantage point, don't overlook this as a "it will never happen to me" event. It could, it might and a total loss of data is a crippling event. You need to be protected.
Compliance: be it for your industry, region or just your company's policy, there are many cases where you ae obligated to retain certain kinds of information for certain durations. Penalties are growing and regulations are catching up. You don't want to become a cautionary take.
If I look at the issue of backup and recovery from a broader perspective, I guess it shouldn't surprise me. After all, it took years to convince people to wear their seatbelts and in some states motorcycle helmets are still optional. So it's no surprise that some people are willing to run their business "unprotected." I, for one, am not. Are you?