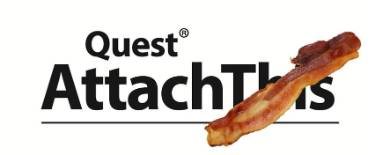 At Quest., we've succumbed to bacon craze that seems to sweep the Internet & SharePoint every few years! So we've been thinking:
"Wouldn't it be cool if you could attach a slab of bacon onto an email and send it off to your colleagues, serving up the other white meat with just a click of the mouse?!"
Well with AttachThis (a.k.a. AttachBacon) you can do just that, but with documents into SharePoint - sorry no bacon delivery tool just yet - but its on the roadmap!
AttachThis is SIZZLIN' as the latest, great SharePoint adoption tool. Basically, it lets you upload email attachments into SharePoint without leaving Outlook or changing your email sending behavior! Why would we do this? So users, who have a hard time leaving Outlook to use SharePoint, can get their documents into SharePoint and take advantage of all the cool collaboration therein!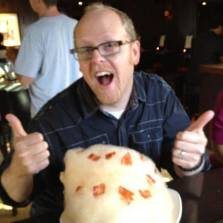 Here's the quick and dirty about what AttachThis freeware can do for you:
Automatically upload email attachments to SharePoint without ever leaving Outlook
Simplify collaboration by using SharePoint to automatically consolidate edits from various team members into a single document
Reduce time spent searching for the right email attachment
Eliminate out-of-space email alerts
Increase your appetite for bacon!
Why is Bacon So Popular?!
Bacon makes everything better
Bacon makes you feel like bad ass for thumbing your nose at the "health police."
SharePointHillbilly.com Mark Rackley (@mrackley) thinks its because it goes so nicely with maple flavored cotton candy (see image -->)!
And the Weebl's Stuff gang think...well just watch their video (they made a song all about Bacon)!