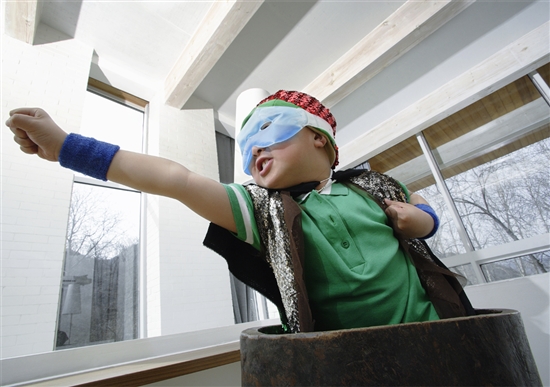 Every time I turn my TV on, I seem to catch a quick preview of the new movie by Marvel, Guardians of the Galaxy. Since I've been blogging about disaster recovery plans lately, the movie trailers got me thinking about how the concept of guardians really do apply to IT. Now, I'll admit my twisted sense of humor quickly drew a parallel between some of the main characters and a few of my former college classmates who were really into technology. A quick story, then I'll get to my point.
If you don't have a plan, your galaxy may implode
One of these aforementioned classmates was what most would describe as a hermit. He didn't really get much out of the casual social gathering, if you know what I mean. One day, he decided to set up a media server on the university's network and he allowed open access to anyone on campus. If I remember correctly, he had about 500 movies and several thousand songs from various artists. As you can imagine, word spread quickly and IT quickly shut down his operation and deleted the files residing on their network.
Mr. Pirate Bay Jr. didn't have a great disaster recovery plan. His files were deleted and his "end users" were left out in the cold harsh reality of having to actually pay for the movies they watch. Granted, I'm fairly certain he had a backup of those files so I don't think his pirating career came to a close that day. However, there were a lot of disappointed college students on campus when they got the dreaded Error 404. Worse yet, the administration had him under close watch for the rest of his college career.
Guard your data with a disaster recovery plan
As the guardian of their firm's data, IT pros are being challenged to keep up with the evolving demands of the businesses they support. The savvy ones are also expecting the downtime associated with any "disasters" that may creep up. Whether a natural disaster or someone tripping over a power cord, the industry is beginning to realize it needs to prepare for any occurrence that may cause downtime. Again, it's no longer a matter of if you'll experience an outage.
I love how Forrester sums it up in a report titled "Move Beyond Disaster Recovery And Prepare For Business Technology Resiliency (Sept. 13th, 2012)." The summary of the report is below:
Design For Uptime, But Prepare For Failure
Failure is inevitable. No matter how resilient your infrastructure, diligent your processes, or knowledgeable your staff, something will inevitably fail. Organizations that are embracing BT resiliency understand this, and while they design their services to deliver highly available services, they also have contingencies in place for when failures do occur. No organization, technology, service provider, or person is bullet-proof — organizations that understand this will be better equipped to resiliently "spring back." This is key to enabling the always-on, always-available extended enterprise.
As I've previously blogged about, research shows that many firms are overconfident in their ability to restore their environments in the event of an outage. We often times get caught up in the fire drills of the everyday grind, and push important long-term projects to the back burner.
If this topic has you thinking about how you can improve your disaster recovery plan, I'd invite you to download the first installment of our free e-book series below. It will walk you through calculating the cost of downtime, and hopefully set you up for success when it's time to analyze and possibly improve the disaster recovery plan your firm currently has in place.