Point product solutions may solve acute questions, but without a proactive, continuous insight and management into the performance AND capacity of the virtual infrastructure, all of your top infrastructure pains, across domains (ie. storage, network, etc.), will fail to be answered. After speaking to customers for only a few hours yesterday, I have grouped the pain-points into two main categories, the IT Manager and IT Administrator.
From the IT Manager, I heard three main concerns:
Am I spending money on only the infrastructure I need today?
Is my team able to support the infrastructure that supports business-critical applications?
How can I better forecast and align spend to budget cycles?
From the IT Administrator, I heard three, albeit slightly different, concerns:
How do I ensure I'm running a highly efficient infrastructure, without over-architecting?
How do I prevent infrastructure downtime and when it does happen quickly fix?
When do I need new infrastructure and how much do I need?
The answer to these questions is only found in a solution that leverages the interrelationships between performance monitoring and capacity management in a continuous process. A continuous process that leverages a single, integrated platform solution to…
Identify workloads with over and under-allocated infrastructure through predictive alarms
Optimize the configuration of infrastructure workloads with automated workflows
Prevent workload performance problems with state-of-the-art monitoring
Plan for new and changing workloads with forecasting and modeling
Justify new infrastructure spend through chargeback or show-back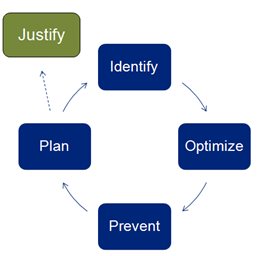 Continuous Performance Monitoring and Capacity Management
vFoglight is a purpose-built systems management solution that enables IT Managers and Administrators to not only monitor and manage the continuous performance monitoring and capacity management process for the virtual server layers, but also incorporate virtualization's impact on physical servers, storage, networks and all the way up the stack to the applications!
With vFoglight the IT Manager…
Optimizes investment in existing infrastructure and fund new projects
Confidently supports applications and infrastructure for the business
Improves team productivity and communication
Accurately forecasts to align CAPEX spend with infrastructure use
…and the IT Administrator….
Reallocates wasted infrastructure; free up money for new projects
Better predicts when and how much infrastructure is needed
Increases focus on project work vs. level 3 support
Quickly identifies, diagnoses and resolves performance problems
Better predicts and manage maintenance & upgrade cycles
Stop by booth #521 @ The Venetian to find out how Quest does it!