Similar to what we did last year, Darren Mallette and I created a Foglight environment to monitor department stores, e-retailers and shopping web sites to see how well these websites behaved on Black Friday and Cyber Monday.
The conclusion we came to was that some of these randomly selected websites were still NOT ready for a shopping weekend - and those that weren't probably lost significant revenue as a result.
Here are some interesting results for the Time Frame between Thursday and Tuesday, our list of sites (names removed) sorted by maximum response time.
There is quite a good number of them that had response time of over 10 seconds and even over 20 seconds.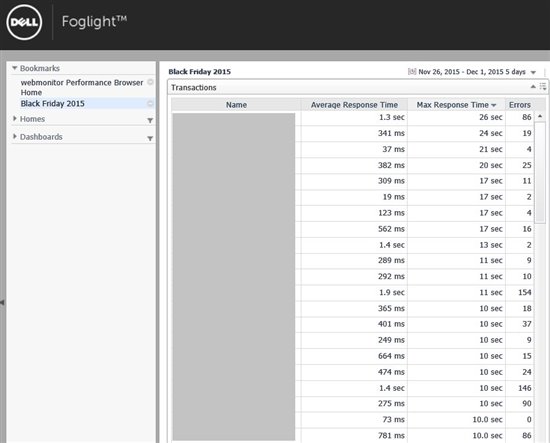 When we sort the list of transactions by number of errors we can see that the picture is also not as good as we want it to be especially when every error represents a time slice that the site was tested.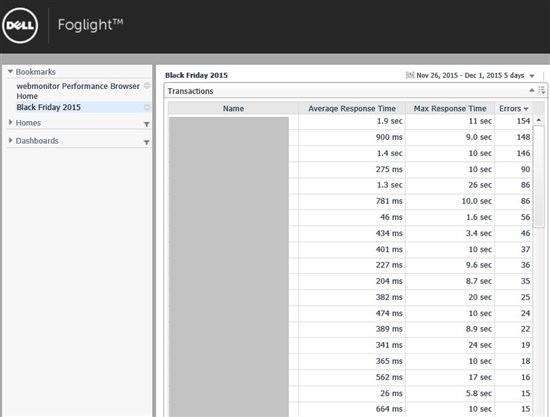 Here are three Interesting sites that I would like to call "The good, the Bad and the Ugly":
The good:
Nice performance for this online store.

The performance is just as good as it was in the days before Black Friday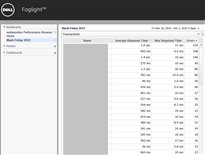 a
The Bad:
The following e-commerce site was probably the most "interesting" to watch and we got alerts from it frequently.

In certain time periods it was not as available as it should be.

The Ugly:
I believe following retail company needs to monitor their site on a regular basis as it seems to be misbehaving on a regular basis.
The same site was having problems before Black Friday

I hope you find this blog informative, keep monitoring!
Golan

">good2.jpg