We decided to monitor department stores, e-retailers and shopping web sites to see how well these websites behaved on Thanksgiving weekend and Cyber Monday. Darren Mallette and I created a Foglight environment that checked the main page availability for these sites,using monitoring agents from east and west coast. The startling conclusion we came to was that some of these randomly selected websites were NOT ready for a shopping weekend - and those that weren't probably lost significant revenue as a result.
Let's see some of the Black Friday weekend bloopers (names have been obscured).
Site 1 – A well-known department store in the middle of Cyber Monday.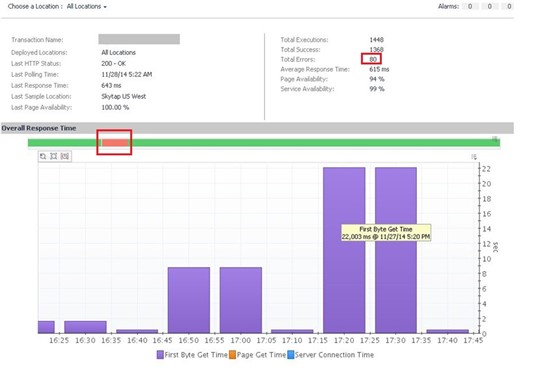 Site 2 – A well known electronics site on Black Friday morning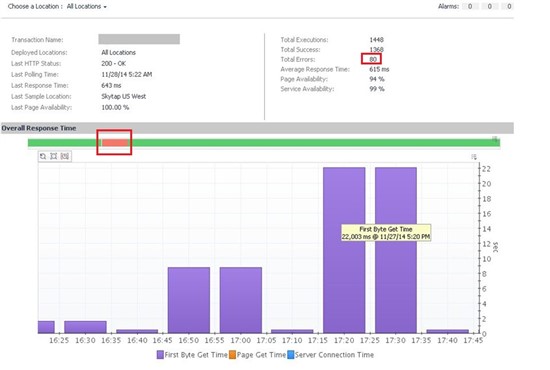 Site 3 – A retail chain on Thursday (11/27) mid-day.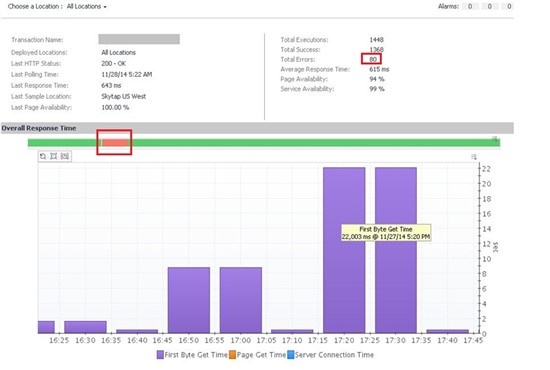 Site 4 – A retailer on Cyber Monday morning.
Site 5 – A wholesale store in the middle of Black Friday.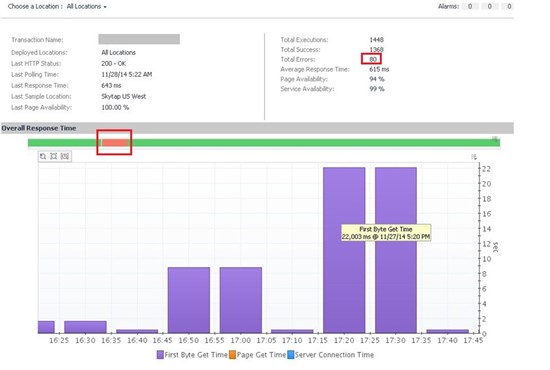 These examples illustrate why it is crucial to monitor website performance and availability on a regular basis: to catch errors and slowdowns that can resurface, magnified, during the holiday sales season. Not being sufficiently prepared is costly. It impacts your brand loyalty and probably results in lost revenue for the business.
">11.jpg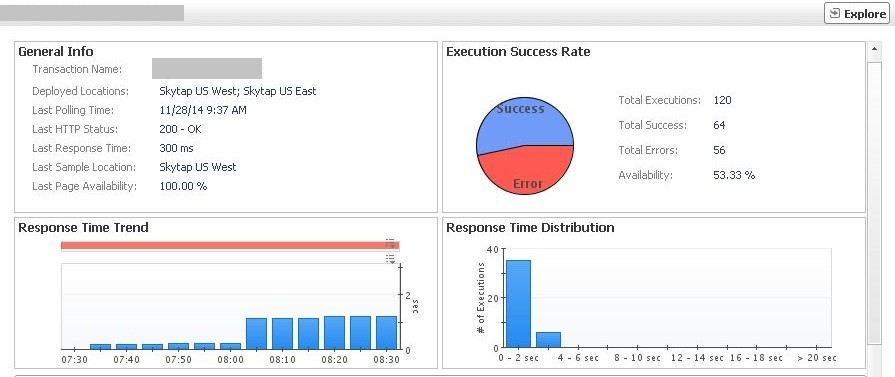 ">111.jpg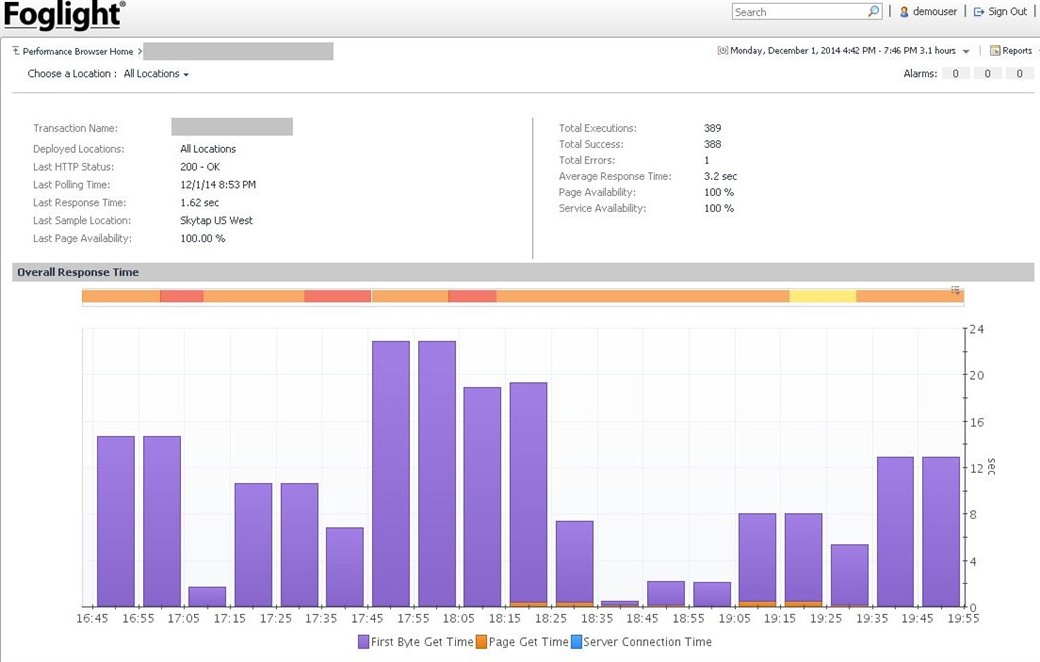 ">1111.jpg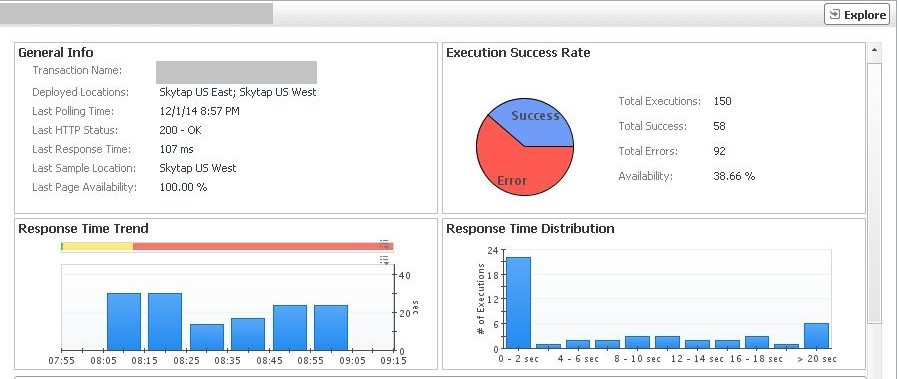 ">11111.jpg