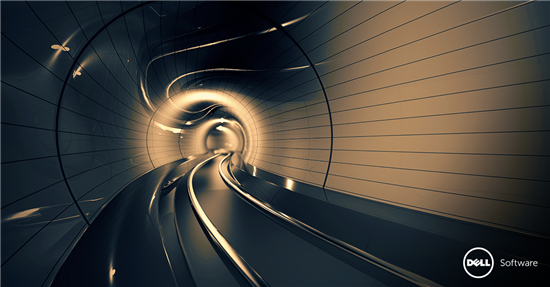 Face it, channel partners are pretty much indispensable, sole-proprietors in a highly competitive space. The agility in which you, as a partner, can gain intimate knowledge of customer infrastructure, and applications, pinpoint a solution, and provide post-implementation support can't be mirrored by global companies with the same effectiveness.
When it all falls down, however, it's the profit from those efforts that matters most to partners. So, how can you, a reseller partner, profit more in such a highly competitive field, occupied by hundreds of competing resellers, and thousands of competing products? The answer: Implement simple best practices to your repertoire.
The first best practice to implement is staying current on data protection industry knowledge. Partners must continually educate themselves. Start with a few noteworthy resources. First, the consumer-centric Techtarget.com. Second, the ever-popular Computerweekly.com. And finally, Computerworld.com.
Whatever resources you tune into, keeping abreast of data protection industry news and trends will help display competency to your customers. What's more, knowing which data protection trends the industry is moving to — and also, which trends the industry is neglecting to keep in the forefront — will have a definitive impact on how you can boost profits.
Why? Understand that because a solution is not in the forefront of an industry trend does not mean that solution isn't viable. By keeping in mind what's trending, and what other important solution routes that aren't trending, you will be able to strategically position your organization to better meet the needs of your data protection customers, thus creating more opportunities to boost profits.
The next best practice is to offer a complete portfolio of end-to-end solutions. In a lot of respects, a salesperson is only as good as the products she or he represents. In this competitive tech space there are a number of partners who have a specialized focus on specific areas, whether they be data centers, enterprise applications or endpoints that exist in a customer's environment. This presents a unique advantage to the well-equipped channel partner.
A standout partner that has a gambit of solutions providing end-to-end peace-of-mind in any data protection scenario will always reap deeper profits. Needless to say, it is extremely important to find a company, brand, product-line or combination of these that will make your portfolio versatile enough to sustain your various competencies. This ultimately makes you an end-to-end problem solver for your customers, which equates to higher profits.
For example, one highly-profitable trend worth mentioning is coupling purpose-built appliances with backup and recovery software. This solution has enabled companies to quickly introduce simple plug-and-play solutions into complex environments. This in turn means more profits and versatility in offerings.
The last best practice to implement on the margin is leveraging knowledge of potential and previous customers. Successful salespeople know that if you strategically couple the right solutions with the right consumers, the profits will come. Successful partners have an awesome habit of leveraging their existing customers, offering strategic data protection additions to enhance customers' existing data protection environments. A great example of this is introducing a deduplication appliance to a customer's environment that can reduce up to 93% of storage space, shrinking that customer's data footprint to improve their ROI.
Today's salespeople have read hundreds of best practices, learning countless sales methodologies from everything from "Glengarry Glen Ross" to "Modern-Salesman", and everything in between. If other partners weren't extremely competent at their professions, there wouldn't be a highly competitive data protection sales industry. So here is a mantra in which all successful data protection partners must adopt. "The best solution over the quick spiff". Quick money lines the pocket, but long-term profits are what pads the bank account.
Backup has always been a great opportunity for the channel. Now here's your chance to put some of those best practices together by downloading this CRN reseller survey showing where the channel currently is when it comes to backup and disaster recovery solutions – and where the market is going. Download your copy today.