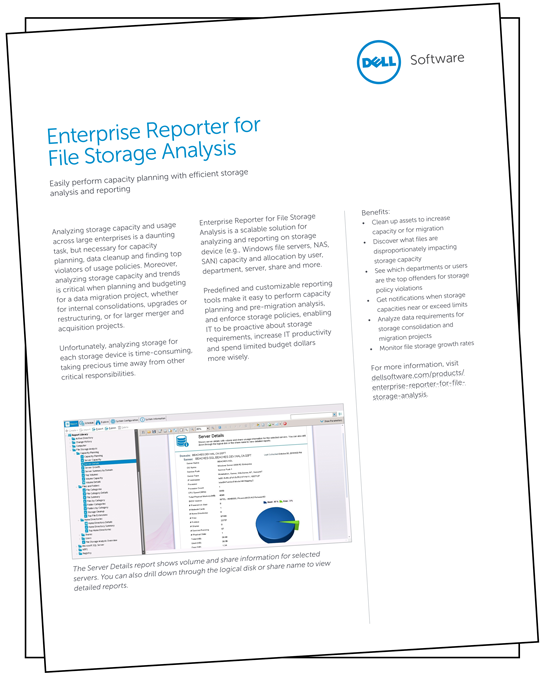 We are pleased to announce a new member of the Enterprise Reporter family: Enterprise Reporter for File Storage Analysis!
Available as a standalone product or as part of the Enterprise Reporter Suite, the new file storage reports help storage administrators analyze file storage usage and trends to help you answer such questions as:
Which assets can we delete to increase capacity and postpone investments in more storage?
Which types of files, such as video or binary, are taking up a disproportionate amount of storage?
How can I receive notifications before we run out of storage capacity?
Which departments or users violate storage policies most often?
How can I analyze my storage capacity for storage consolidation or migration projects?
For more information, including a list of all available reports, read the datasheet now. Or visit: https://www.quest.com/products/enterprise-reporter-for-file-storage-analysis/.

P.S. Learn more about the new features in the Enterprise Reporter 2.5 Suite here.