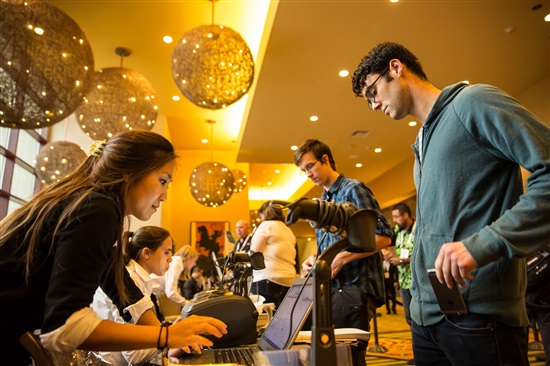 To better help you achieve productive and enjoyable everyday work lives, we strive to deliver a positive customer experience. So, to enable you, our customers, to overcome your biggest data protection challenges, we created the Quest User Forum.
This three-day forum brings together visionaries, leaders, engineers, and some of Dell's largest customers once a year to discuss key trends and the most current industry topics. Because the data protection landscape is continuously evolving, our experts from around the world work very hard to put together a curriculum that encapsulates the present as well as next-generation data protection requirements and solutions.
This year's forum will feature a number of data protection-focused speaker sessions, hands-on tech labs, demonstrations, white board discussions, and much more. These are your three days to get a sneak peek at the latest technologies, brainstorm with our brightest engineers, and hear from industry leaders. So come join us in Austin, and we promise to make it worth your time with relevant, interactive and fun sessions that you'll love!
Here's a quick summary of the data protection sessions:
1. Dell Data Protection | Recovery
Discover the features and capabilities of this family of solutions, which enables organizations of any size to protect and recover their data on tablets, laptops and desktops.
2. Inject Power into Your Backup and Recovery Solution with a Dell DR Series Backup-to-Disk Appliance
Do you need backup and recovery muscle? Discover how a DR backup-to-disk appliance can complement and improve upon your backup solution so that you can meet backup windows, improve reliability, enhance remote protection and reduce management. This session will unpack the powerful DR appliance features and ensure you understand how to best use them.
3. Implementing the Backup & Disaster Recovery Suite in Production Environment Best Practices
Learn more about how you can protect a variety of environments using a combination of AppAssure, vRanger, and NetVault Backup, which can now be licensed by the front-end terabyte.
4. NetVault Backup 11 New Features
Find out about the new features and benefits for: 1) Compellent SAN snapshot-based instant backup for Exchange, SQL Server and NTFS. 2) Native storage efficient best-of-breed data deduplication for all users. 3) Enterprise-scale support with 2K clients and client push-install for Windows.
View the complete agenda and refer to the session details.
Get a free pass for a colleague from any IT department when you leverage the Buy One, Get One. Take advantage of this opportunity to hear from industry leaders and experience hands-on collaboration with data protection experts. So have your reserved your seat yet?
See you there!