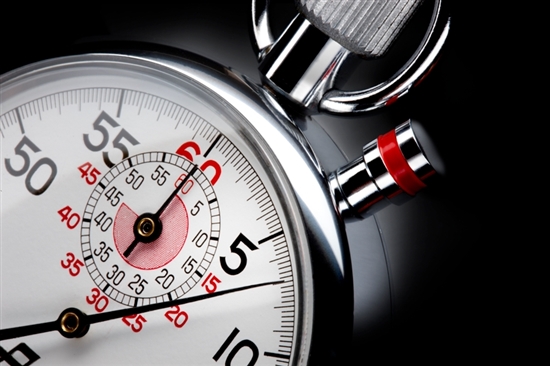 Let's be honest… we're all pretty demanding when it comes to subscription-based services. The inconvenience and frustration of downtime only compounds when it affects our productivity and livelihood. Heck, I may or may not be guilty of throwing one or two gaming controllers in my lifetime when that online service crashed. But aside from my past anger issues and a lame comparison to datacenter outages, I'd like to share some thoughts on the value of creating and implementing a solid disaster recovery plan.
For IT pros, the expectations being placed on them by the business are growing exponentially alongside the adoption of BYOD and their end users always being connected. For any given outage, that DR plan could be the difference between hundreds in lost revenue or tens of thousands in lost revenue.
The biggest concern for IT: critical apps supporting a growing number of devices
A recent Forrester Forrsights survey found that 60% of firms consider the below list to be a "high" or "critical" priority. The report also found that the most common challenges faced by those experiencing an outage had to do with meeting business expectations. This idea of constant availability can cause problems for IT if expectations and SLAs aren't clearly defined by both groups.
Here are the top 3 challenges affecting the firms IT protection and resiliency strategies:
Growing number of connected devices and critical apps to support them
Lack of budget/resources
Increasing demand for 24/7 availability
No one is immune to downtime
Data Center Knowledge published an article last fall reviewing the year in downtime. From Xbox Live to Heathcare.gov, the outages arguably left millions of people out to dry. The good news? These businesses had a disaster recovery plan, and they were eventually able to recover. In some cases, the problem was solved in a matter of hours but not everyone was able to boast a speedy recovery.
Downtime in the datacenter comes with a cost to the business, and sometimes to the customer as well. This is one of the main reasons companies will test their disaster recovery plan. How often do you test yours? Most firms do a full DR test (a live or simulated failover of all infrastructure at a given site) once a year. Here's how the numbers break down:
More than twice per year (11%)
Twice a year (20%)
Once a year (39%)
Less than once a year (12%)
We don't test our plan (17%)
The most alarming number on this list, in my opinion, is the 17% crowd. If we aren't testing our disaster recovery plans, how can we possibly expect to have a grasp on the time it will take us to restore services in the event of an outage?
Begin building a better disaster recovery plan
Backup modernization still ranks in the top 5 list of IT projects. While that can take on many different flavors, the groundwork is the same. Frontline IT pros are expected to present a solid business case to management before they're granted funding for any big projects.
Wouldn't it be helpful if you had some cold hard numbers to take into the meeting with your CXO? It's easy to talk about the "what if" factors and paint a nice picture of how your inbox and phone would blow up if X, Y, or Z were to happen. But often times, it helps to tie those X, Y, or Z events to the cost of the outage. That cost is typically thought of in dollars, but there's also a time factor.
For a more comprehensive view of this topic, click the link below to download our e-book "Downtime Costs How Much? Calculating the Business Value of Disaster Recovery". Hopefully, it'll provide a framework that you can take and customize for your own business.