With the launch of Foglight for Storage Management 3.1, we have added improved support for monitoring VSANs created on Cisco Fibre Channel switches. In this BLOG, I'll present some screenshots that illustrate the information that we're able to collect.
From the "Summary" tab of a VSAN-enabled fabric, we have added a new object type in the "Related Inventory" section named "VSANs". From this view you can see how many unique VSANs have been configured within this fabric and the alarm status for each of them.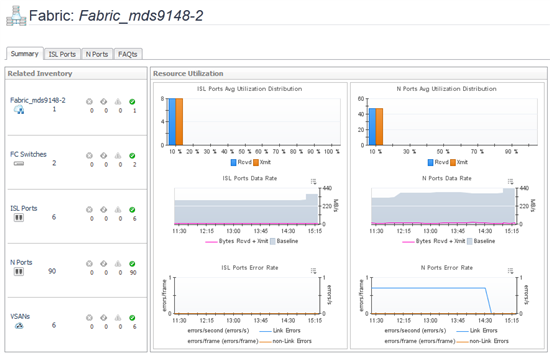 When selecting a specific VSAN, you get the following summarized overview of the utilization, data rate, and error rate for all of the participating N ports and ISL ports.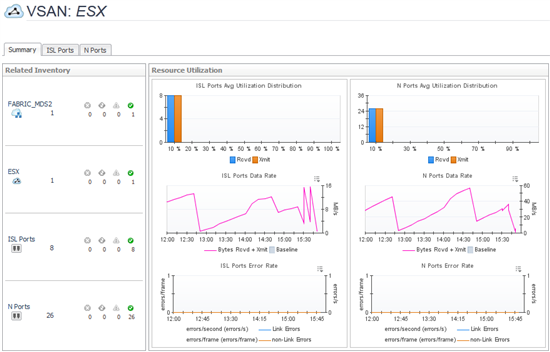 From the "ISL Ports" tab of a particular VSAN, you can see detailed information about the ISL ports that participate in this VSAN. For example, you get metrics on data rate, link error rates, non-link error rates, link speed, etc. You also get topology info showing how the ISL ports are interconnected between switches and how many VSANs are supported on each port.
From the "N Ports" tab of a particular VSAN, you can see similar information, such as data rate, link error rate, non-link error rate, frame rate, etc for each participating N port. And, as always, there is an alarm summary at the bottom of the screen with information on all alarms that have triggered for these applicable N ports.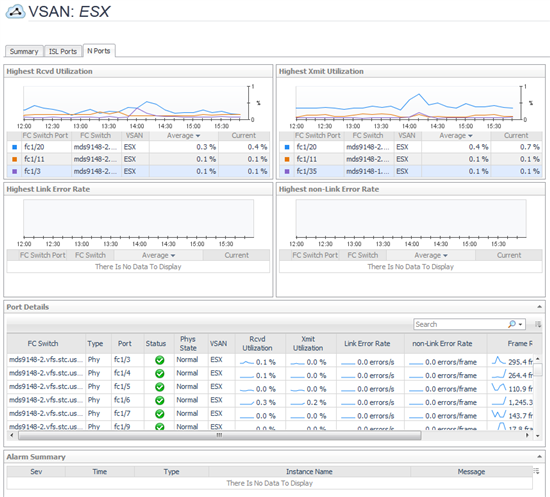 In summary, this improved support for Cisco VSANs makes it easier for you to track the performance and health of your Cisco Fibre Channel switches all the way down to VSAN granularity. For more information, visit Foglight for Storage Management.