I've spent a bit of time perusing the latest cloud offerings from a few different companies – Bitcasa, Box.net, DropBox, Microsoft SkyDrive. Bitcasa is the latest – in case you haven't seen it – to offer easy synchronization from local system to a fully encrypted cloud service. You can access it from multiple locations and systems. All your content is shareable. And if you were lucky enough to sign up at the right time – free unlimited storage for life!
Wow. But what does this mean for established collaboration systems – especially SharePoint?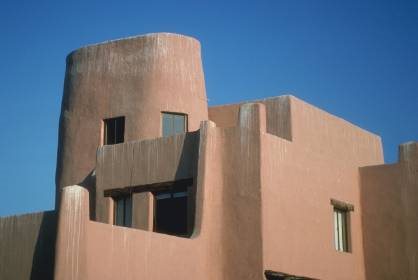 Let me start by noting that I like what this service is trying to do – the unlimited encrypted storage is nice. There have been a lot of players in this space, and at varying times, I've used SkyDrive, DropBox, Yahoo Briefcase – even the pioneering Visto (all the way back in 1998!) – when "cloud" was mostly used to refer to things in the sky (or Netscape founder Marc Andreessen's post-browser startup, Loudcloud. I digress.)
Is cloud based file storage the end of collaboration? Frankly, no. It's only the beginning.
SharePoint 2001 began as web-based file storage. I think it's important to distinguish collaboration from document access. In the past decade, SharePoint (and many of its online peers) have added:
Group scheduling
Task lists
Versioning
Granular permissions
Approval workflows
Multiuser authoring
Document "broadcasting"
Discussions
Publications and notifications
Online meeting spaces
Social networking and newsfeeds
SharePoint has earned its success in part to these functions. If you're working on a team, it's essential to be able to get everyone on the same page – literally. Email only goes so far. Do you need all of them? Maybe not. But they represent a good cross section of the enablers to true cloud based collaboration.
I've been thinking about this a lot while here at SharePoint Saturday Denver. I was presenting on Enterprise Content Management. As soon as I mentioned document versioning and check-out, suddenly everyone wanted to know how to use SharePoint to help let multiple people work on the same document, in parallel or in series, using multiuser editing – in short, how to do more than just save documents on a web site.
Collaboration is frequently distributed and asynchronous. People may never be in the same room, or even in the same time zone, when they work together. Working together, at the same time in the same space is one thing - but it's fair to expect your collaboration solution to make it as easy as possible to coordinate and communicate multiple people and work streams.
So what does this mean for the latest crop of cloud-based file sharing services? They'll go in two directions:
Add collaboration functions
Join their services with another provider
Getting files stored, encrypted, backed up and shared is a great place to start. Is it everything you need for collaboration? Not yet, but I'm looking forward to seeing how these vendors extend the collaboration space.