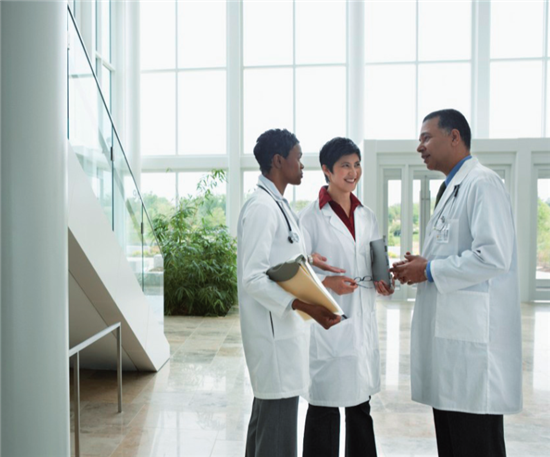 As healthcare IT grows in complexity and cost, smart organizations look for better tools for systems management.
Canadian provider Trillium Health Partners runs systems supporting 4,700 users — everyone from heart surgeons and radiologists to hospital lawyers and administrators. Providing performance and uptime in a diverse environment of devices, applications and vendors kept the company's IT team focused on efficient desktop management.
Streamlining Desktop Management
Trillium Health Partners was using a combination of Microsoft Systems Management Server, Microsoft System Center Configuration Manager and manual, desk-side support to deploy patches, but found that it took up too much IT staff time and required specific skill sets. To streamline desktop management, the company started looking for new patch management software and selected the Dell KACE K1000 Systems Management Appliance and the Dell KACE K2000 Systems Deployment Appliance.
Once they had pushed the Dell KACE agent out to 5,800 desktop endpoints, IT was immediately able to discover the network and see all its PCs and the software installed on them, a process that would otherwise have taken months. With a clear view of all software running on its desktops, IT is doing several things more efficiently:
Complying with healthcare industry regulations — The IT team can now see exactly which machines were patched and when. That helps them comply more easily and quickly with regulations for systems management and information security.
Upgrading desktops and minimizing migration risks — Knowing which software applications were needed, IT was able to implement Windows 7 on all desktops and upgrade to the latest release of Active Directory.
Saving time on compliance reporting for software licensing — IT now sees exactly which Microsoft licenses it has, who is using them and how often, so the company has been able to increase returns on its Microsoft investments.
Reducing hours spent on manual upgrades — The automated deployment process lets IT staff complete software upgrades and new software deployments faster, with fewer desk-side visits.
That kind of comprehensive systems management helped Trillium Health Partners check a lot of boxes quickly. Read our paper, Realizing the Return on Healthcare IT Investment, to find out more about reducing the complexity and cost of endpoint protection, remote administration and systems management tools in your healthcare environment.