There are times when users want to create a new database, yet retain the ability to view and report on data in the old database. This helps keep the online database current and nimble with improved performance, while retaining historical information for various regulatory compliance rules or for regular business practices. The Active Administrator "Archive Databases" feature gives users a simple way of converting an Active Administrator database into an archive database.
Here are the steps on how to archive a database.
From within the Active Administrator console, expand "Configuration" and select "Archive Databases". Click the "New" option.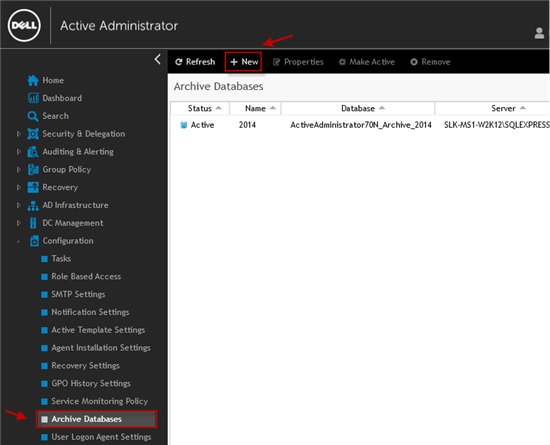 Enter the database server name or browse for it, and then enter the database name. Next, you will want to name the archive. Be sure to name it something relevant for easier identification purposes. For example, if you want to archive the database quarterly, you can name it AA_Archive_2014_Q2.
Do not select the option to "Make this archive the active archive".
Click "OK" and then "Yes" to use this database.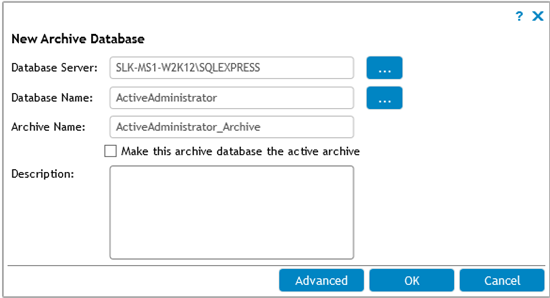 To search for the archive you have created, simply expand "Auditing & Alerting" and select "Archives". On the right hand side of the screen, use the drop down arrow to select the archive that you would like to search.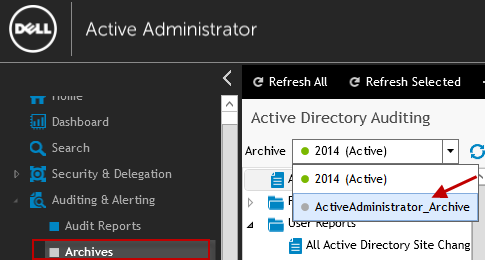 When you are finished selecting the archive, you can select the reports you would like to view for the archived database.

As you see, converting an Active Administrator database into an archive database is easy to do. It allows users to retain the reporting history they need. It also keeps the live database agile, which helps to improve database performance.