So finally the day has come. The Dell journey starts today. Just in case we weren't sure naturally a lot of our buildings were given a bit of a touch up overnight and if you meander on over to www.quest.com you will see that already a lot of the branding has been complete.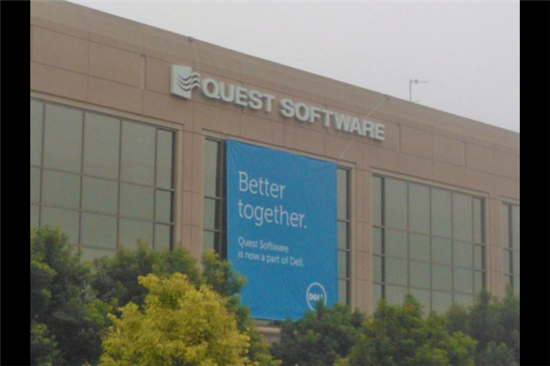 I wore the closest thing I had to Dell Blue and as we entered our offices today we were welcomed to the new normal.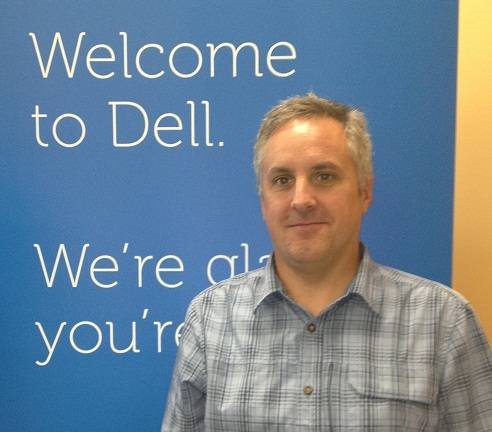 It's customarily to indicate how excited one is on a day of an acquistion. Sometimes its true, sometimes its not. In this case the former is the case, I am truly excited, inspired and raring to go. I have already spent a lot of time with my new co workers on the Dell side and next week I will be in Round Rock most of the week as we turn this baby up to 11.
Simply put, for the SharePoint group this by far one of the best things that has happened and I hope you join us at the SharePoint conference in November where we will knock your socks off.
Early this week I tweeted about a product demo I got from the dev team. We have been working day and night it seems since we got early access to the SharePoint 2013 bits and this was one of the things we were working on. There was a lot of high fives in the room and we begged marketing to let us share it, but they were right, wait for the right moment and now is not quite the time. We have small focused and effective teams, sorta like SWAT teams or SEALs in the sense that sometimes you can do a heck of a lot more with a team that is better trained, better synchronized and laser focused on the deliverable.That was one of those moments and it seems like in the last 2 years we have been having a lot more of these moments.
So you will get a chance to see what we are brewing, just not quite yet! In the meanwhile, we had our free 2013 migration tools out as soon as the preview dropped and we have been doing a number of production migrations and if you continue to follow us here on sharepointforall.com you'll get previews and updates as soon as we can get them to you.
As we ramp up with increased investment from Dell expect to see us flex our increased muscle quite a bit more and please continue to go down this journey with us. Like every airline flight I ever take starts and ends with, we know that you have a choice in software vendor, and we appreciate you doing business with us. So sit back, relax and enjoy the flight.